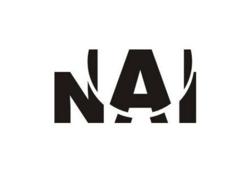 NAI is making a commitment to the community to provide the most professional and diligent investigations to the Los Angeles area, we are here to stay but more importantly we are here to help
Los Angeles, CA (PRWEB) April 23, 2012
North American Investigations (NAI), one of the largest, oldest private investigation agencies in New York is expanding its operations to Los Angeles to provide the west coast with professional private investigation service.
"We are excited at the prospect to finally move to the west coast to tackle the various and numerous issues that exist in such a large city," said NAI Chief Investigator Darrin Giglio.
The need for professional private investigators in Los Angeles has been rapidly increasing due to the high crime rates and technologically advanced criminals and scams. With the Police Department overwhelmed and understaffed the need to hire private investigators is in high demand especially in such a large city like Los Angeles.
"NAI is making a commitment to the community to provide the most professional and diligent investigations to the Los Angeles area, we are here to stay but more importantly we are here to help," Giglio said.
Los Angeles is the divorce capital of the world with a divorce rate of 75% which has also created a greater need for more private investigators to assist with things like divorce cases, child custody and marital litigation.
NAI receives thousands of infidelity inquires each year and the overall need for private investigators to help with delicate matters continues to grow especially in the Southern California region.
"These types of investigations require discretion and results for our clients who are in emotional turmoil and that is why our experience is vital and comes into play in handling these types of cases," Giglio said.
NAI's staff is compromised of former federal agents, high-grade police detectives and expert investigators who collaboratively work together on client cases in dedicated squads. Whatever expertise is needed for the case NAI has at its disposal with a diverse staff of highly trained and specialized detectives.
About North American Investigations:
North American Investigations, Inc. is a full-service, licensed and bonded New York private investigation firm that has been conducting professional investigations and surveillance worldwide for 45 years. NIA has worked on numerous cases featured in the NY Times, The NY Post, CNN, USA Today, LA Times and numerous other media outlets. North American Investigations specializes in infidelity cases, child custody, criminal cases and missing persons/locates. NAI's goal is to conduct all cases with diligence, prudence, and professionalism. For more information call 800-724-8080 or visit http://www.pvteyes.com.