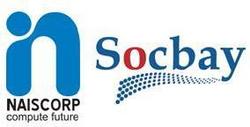 We are confident that the Socbay has a differentiated search offering developed to take into account the characteristics of the Vietnamese language, which we believe will position the company well as the market develops
Hanoi, Vietnam (PRWEB) March 24, 2009
Naiscorp Information Technology, developer of the Vietnamese search engine Socbay, today announced it has secured Series B funding led by SoftBank China & India's Bodhi Fund. Naiscorp intends to use the funding to drive the development and growth of the Socbay Vietnamese language search engine Socbay.com.
Naiscorp's Socbay search engine is based on unique and proprietary technologies in intelligent data process, search and online value-added services optimized for the Vietnamese language. Naiscorp counts VDC, a leading telecommunications company in Vietnam, among its strategic partners and recently saw the integration of its search engine into the Vietnam government website (http://www.chinhphu.vn).
"The Internet market in Vietnam is burgeoning and dynamic in spite of the economic environment," said William Bao Bean, Partner of SoftBank China & India Holdings. "We are confident that the Socbay has a differentiated search offering developed to take into account the characteristics of the Vietnamese language, which we believe will position the company well as the market develops," he continued.
"The investment and relationship with SoftBank and IDG Ventures Vietnam will help drive our focus on returning the best search results to users quickly and accurately with our proprietary Vietnamese language data processing," emphasized Nguyen Xuan Tai, Naiscorp Chairman, "our goal is to help the Vietnamese people find the information, media and services they need to develop, grow and prosper."
"SoftBank's investment is a great milestone for the company in its continuing development of the SocBay.com search service. We look forward to working together with SoftBank to support the company's growth and new technologies," added Nguyen Bao Hoang, Managing General Partner, IDG Ventures Vietnam. "The company is positioned to be a market leader as the online advertising and search market continues to grow over the coming years."
About Naiscorp:
Naiscorp Information Technology Service Joint-Stock Company was founded in July of 2006 by five graduates of Hanoi University of Technology. The team began developing the Socbay.com online Vietnamese search engine in 2002 while in university. The search engine has received numerous awards from organizations such as VIFOTECH, the Vietnam Education and Training Ministry, and Hanoi University of Technology. Taking into account the unique linguistic and cultural context of the Vietnamese language, Socbay.com is providing users with vertical search services including Music, Dictionaries, Images, News, Web, Classifieds, and Mobile search.About Softbank China & India Holdings:
Softbank China & India Holdings (SBCI) is a wholly owned subsidiary of Softbank Corp and manager of Bodhi Investments LLC (the "Bodhi Fund"), which focuses on early stage and selected pre-IPO opportunities in China, India and Southeast Asia. Key areas of investment include the Internet, software, telecom value-added services, converged media, entertainment and and other industries leveraging technology such as consumer-oriented services, healthcare and financial services. SOFTBANK Corp. and Cisco Systems Inc., are the main strategic investors in the Bodhi Fund.About IDG Venture Vietnam:
Founded in 2004, IDG Ventures Vietnam (IDGVV) is the first US technology venture capital fund in Vietnam. With $100 million under management, IDGVV invests primarily in privately held, early to middle-stage technology, media, and telecom companies in Vietnam and Southeast Asia. The Fund works closely with the diverse, high growth companies in its portfolio and provides deep support to its entrepreneurs. Some leading technology firms in Vietnam in IDGVV's portfolio include VinaGame, VinaPay, iSphere, Goldsun Focus Media, Vega, VCcorp, Peacesoft, MSS, and YeuAmNhac.###