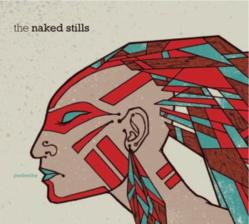 The Band, Counting Crows, and The Shins...Cochecho has a little bit of everything. - Inner Voice

Boston, MA (PRWEB) April 04, 2013
The Naked Stills released its debut full length album Cochecho in November 2012 to a sold out Hard Rock Cafe in Boston, Massachusetts. Founded in early 2009 by vocalist and rhythm guitarist Rocco DeRosa and guitarist/multi-instrumentalist Daniel King, The Naked Stills was born out of their mutual love for the pioneering folk, blues, and rock movements of the '60s and '70s. The two began writing material together and performing at local bars and clubs in the Boston area, when drummer Doug Standley was introduced to the duo at an open mic and instantly found a connection with their sound. Shortly thereafter, fellow Massachusetts native and bassist Ryan Callahan joined the band, completing their current lineup. With a budding and impressive resume of shows played in New York City and Boston, and winning a slot on WBOS' Earthfest, the Naked Stills are already making themselves heard all over the northeast.
Cochecho boasts a hooky blend of rock and americana without a fear of a healthy dose of pop. The Naked Stills' influences, including Ryan Adams, Wilco, and Dawes, can be heard throughout the album, but they also aren't without the occasional bluesy sound, as heard in "Is That Enough." The lead track, "Impossible," pulls the listener in from the start with a full rock and roll sound, and the bass groove on "Let It Go" will keep you there. "Touchdown in Boston" is sure to touch the heart of any beantown native as it paints a perfect picture of the bleak nature of Boston in the winter and the "homelessness" of someone who travels more than they care to while searching for somewhere to grow roots. Cochecho blends genres seamlessly to maintain a cohesive feel as an album, but every track can also stand on its own.
Joining The Naked Stills in the studio for the recording of Cochecho was Mike Effenberger (Tan Vampires), who played rhodes and hammond on the entire album. All album instruments on Cochecho were recorded by Christopher Chase (Gin Blossoms, Smash Mouth, and Wycleff Jean) at 1130ft Studios. All vocals were recorded by Brian Packer (Cahill, Kate Klim, Yellowbirddd) and the album was mixed by Brian Packer.
"Their songs are melodic, accessible, and they have that familiar sound that should appeal to a wide cross section of listeners. Twelve well-crafted cuts" - Babysue
"The Naked Stills can only grow huge after such an impressive, dynamic debut." - Bill Copeland's Music News
You can learn more about The Naked Stills at http://www.thenakedstills.com
If you have any questions, comments or would like to set up an interview please contact Melissa Zeigler: melissa(at)powderfingerpromo(dot)com