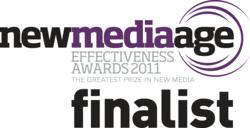 The business is going from strength to strength and we've funded over 100 exclusive new wines over the past twleve months
London (PRWEB UK) 13 May 2011
Online wine retailer Naked Wines has been shortlisted for a New Media Age Effectiveness Award, in the Best Use of Web category.
Launched in December 2008 by former Virgin Money and Virgin Wines' Founder Rowan Gormley, the Norwich-based retailer invests in independent winemakers from around the world, in return for exclusive wines at preferential prices – which they pass onto their customers.
"There are some pretty big names in the shortlist - and we're delighted to be named alongside them," explained Rowan Gormley.
"With the support of our customers, the business is going from strength to strength, and we've funded over 100 exclusive new wines during the past twelve months. By inviting UK wine drinkers to invest in their wines before they've been made, everyone wins. Winemakers are provided with guaranteed cash-flow and sales – and customers are rewarded with more wine for their money."
The awards, which attract hundreds of entries every year, were set-up to "promote the quality of new media usage in the UK" and to "provide a benchmark of excellence for the industry to learn from and build upon, emphasising the importance of usability and accessibility in building an effective online presence."
Other shortlisted businesses, across 24 different categories, include Agent Provocateur, ASOS, British Airways, Debenhams, Panasonic and Walkers – and Naked Wines are the only wine retailer named in the shortlist this year.
The winners will be announced at the 'biggest night in the digital calendar' at a black-tie dinner on 23rd June – after the entries are scrutinised by a panel of over 20 judges.
To find out more about Naked Wines, who recently recruited their 150,000th customer, visit http://www.nakedwines.com or call 01603 281 800.
Winemakers looking for funding to break into the UK can apply to work with Naked Wines at http://www.nakedwines.com/suppliers, or they can email suppliers(at)nakedwines(dot)com
###