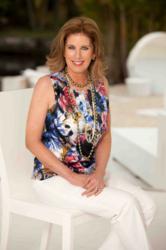 Thrilled about the New York Times article is putting it mildly
Delray Beach, FL (PRWEB) December 04, 2012
"Thrilled about the New York Times article is putting it mildly", says Reagan, who has been an aesthetician and skin care coach for 20 years in Delray Beach, FL. Founder of Bella Reina Spa in Delray Beach, FL, Reagan says, "The trend of skin care coaches is new to the skin care industry and reviews a clients total well being before planning a skin care program."
The reporter query read "Trend and beauty writer looking to interview skincare coaches - almost like a face advisor, but not a dermatologist. This would be someone who is like a life coach but deals with the face - they map out a plan with a client, do daily or weekly check ins.... this would be for a national newspaper." To Nancy Reagan, founder of Bella Reina Spa, this was a perfect description of what she does on a daily basis, so she replied to the query.
Little did Reagan know, that the query was for Alix Strauss, published author and writer for Fashion and Lifestyle in the New York Times. After a 20 minute telephone call and a couple of emails, Reagan, who is new to publicity alerts from HARO (Help A Reporter Out), thought there might not be an article. Then the night before Thanksgiving, she received an email that the article was on the New York Times website and would be published the next day.
The New York Times article discusses the new trend of skin care coaches and how Nancy Reagan fills that void for clients who need more than simple extractions. Reagan says, "clients need a lifestyle plan for their skin that focuses on nutrition, supplements, daily journals, and the actual skin treatments. Matching the expectations of the client is critical in setting realistic goals for clients."
About Bella Reina Spa
Bella Reina Spa is the leading provider and definitive authority on beauty, wellness and spa treatments in the South Florida area. The spa is dedicated to providing outstanding services and anti-aging treatments, like the non-surgical facelift or the slimming infrared body wrap, to guests with busy lifestyles. Bella Reina Spa was created by Nancy Reagan, a nationally recognized expert in beauty, nutrition, weight loss, skin care and makeup. Nancy and Bella Reina Spa have been featured in the New York Times and WebMD for her industry expertise and business success. To learn more about how Bella Reina Spa is constantly innovating spa services, programs and packages please visit Bella Reina Spa.com.