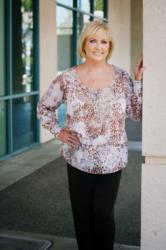 Alone we can do so little; together we can do so much
Yorba Linda, CA (PRWEB) November 28, 2012
Nancy Ferrari Media has expanded its platform to provide information for the empowerment of children, teens and adults to protect, prevent and prevail over dangers lurking in cyberspace. Nancy Ferrari, host of The Nancy Ferrari Show on W4CY Radio within The Intertainment Network, interviewed founder of iPredator, Inc., Michael Nuccitelli, Psy.D., wherein they discussed the dynamics of cyber crimes that cause devastation across all elements of society.
iPredator, Inc. was founded in 2012 to provide education, investigation and consultation to consumers and organizations on a wide variety of cyber crimes, harrassment and internet safety. Within the interview, Dr. Nuccitelli shared his two constructs, iPredator and iPredator Bridge, and his recently published cyber predator checklist, the iPredator Bridge Warning Signs Checklist (IBWSC).
The interview which aired live on W4CY Radio on November 19, 2012, 9:00 a.m. PST is available on Nancy Ferrari's website http://www.nancyferrari.com within the link for iPredator, Inc. Additional information is available on http://www.iPredator.co.