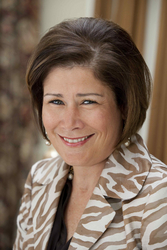 The ultimate in recycling can be found in organ donation
Concord, MA (PRWEB) April 20, 2010
Nancy Michaels, author, mother and business owner, knows all too well how urgent the need for an organ transplant can be, and encourages everyone to become a donor in honor of National Donate Life Month in April. Her own need for a new liver was fortunately met within 24 hours in 2005.
With Earth Day celebrations set for Thursday, April 22, Michaels stresses that signing up to be an organ donor is also a "green" thing to do.
"As an organ recipient and adoptive mother of two beautiful girls from China, I have experienced the kindness of strangers on a deep and intimate level." She continues, "to me it's the ultimate in going green—offering a child up to what you hope will be a better situation and donating your organs when they're no longer needed."
While these may be provocative opinions on the subjects of organ donation and adoption, Michaels also believes both are necessary additions to the so-called green agenda as society moves forward in a pro-conservation frame of mind.
"The ultimate in recycling can be found in organ donation. As a fortunate recipient, I've experienced first-hand how the gift of a donor organ has allowed me to be a mother and retain my life after experiencing what I once thought were devastating blows—infertility and liver failure," she says.
Michaels is known as one of America's most sought-after Fortune 500 consultants and author. She has been featured in numerous business publications such as Entrepreneur Magazine, US News & World Report, Business Week, and Fortune Small Business.
For additional information about Nancy Michaels and organ donation, please visit:
http://bit.ly/aPnGI8 (Fox 25 News, Boston feature story)
http://www.NancyMichaels.com
# # #