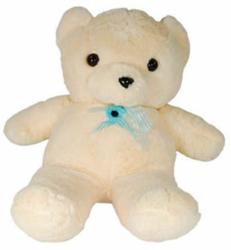 Nanny cams are important and can provide additional insight into what's happening in a home.
Dallas, TX (PRWEB) February 15, 2013
Many families report having two parents that work outside the home, which means childcare can become a concern. There is some comfort associated with leaving children in the home, in the care of a nanny or babysitter, but it can also be stressful to leave the safety and security of children to a stranger. It's for this reason that many families are choosing to install nanny cams, to keep a watchful eye on childcare providers in the home.
Before installing a nanny cam or surveillance system, there are a number of considerations to keep in mind, from the logistics of where to install the cameras to get the best view, to legal issues associated with such cameras. The security experts at SecuritySystemReviews.com, a website offering a way for consumers to compare security system prices, including the cost of FrontPoint security, created a list of tips for parents who may be considering the installation of a nanny cam.
1. Do in-depth research to determine what type of camera is best going to meet the needs of your family. There are a wide variety of security and surveillance cameras available, including cameras that are part of do-it-yourself security systems. Many top security systems have add-on surveillance camera options that can be used as nanny cams, so it may be wise to contact your wireless security system company to see if nanny cams can be added to an existing system. Nanny cams also come in a wide range of prices, from inexpensive stuffed animal cameras to much more expensive motion-detector cameras. For many families it may be best to go with a wireless camera option, which allows for more flexibility of location, because the camera can be set-up anywhere as long as it is within a set range from a receiver.
2. When installing nanny cams, privacy concerns are important. For example, for a parent who may want to monitor the family medicine cabinet, it's important to understand the legal ramifications of adding cameras to a bathroom area. Understand the legal and privacy considerations of installing a nanny cam prior to installation, to avoid future legal problems.
3. For cameras that will be located in a dimly lit area, opt for cameras with a low Lux number.
4. Decide how to best record the footage capture by the camera. There are two primary options, which include purchasing a DVR or using a computer hard drive, versus the more outdated way which is to record to a VHS tape.
5. Consider how to handle the nanny cam situation with the family's caregiver. Many families may opt to disclose to the nanny or babysitter that cameras are in use, rather than keeping cameras hidden.
About the Company
SecuritySystemReviews.com is a website created by a dedicated team of security professionals to provide unbiased reviews of the top security system equipment and companies on the market. Included in the reviews are price comparisons, to help consumers make informed decisions when it comes to home safety and security.