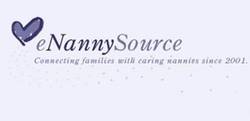 West Hills, CA (PRWEB) May 29, 2008
Today's families are busier than ever, with multiple commitments, overbooked schedules, and little time to rest. eNannySource has found a way to help free up valuable hours while searching for nannies, with the creation of their Platinum Plus membership service. This unique plan takes some of the time-consuming work of finding a nanny off the hands of busy parents like no other online nanny service does.
eNannySource's Platinum Plus membership is designed for busy families who want support and assistance finding a nanny within a reasonable budget. Parents receive a 90-day membership that includes a criminal background check of a potential candidate, and 30 days of "Plus" service - personalized, professional attention - for only $249. This is thousands of dollars less than they'd spend at a full-service nanny agency. Please visit this page for more information:
http://www.enannysource.com/v2/registration/family/how_member_levels.aspx
Personal Concierge Service:
Platinum Plus members obtain the services of a personal concierge for 30 days. Our professional will respond to nanny e-mails and contact nannies that meet a family's specific requirements. After this vetting process, only interested and available nanny candidates will be added to a member's Top Picks list by the concierge. Saving hours of tedious work, busy parents no longer need to spend time and energy screening candidates who don't meet their criteria.
Other Benefits to eNannySource Membership:
With the 90-day Platinum Plus membership, parents receive an "Insurance Policy" that gives them the option to freeze and reactivate their account; the ability to run a free nanny background check on a potential nanny (a $49 value); complete access to job postings, search tools, and nanny resumés; a Nanny Success Kit with the same forms used by professional nanny agencies to help a parent hire securely and efficiently; and much more. Please note that this service does not guarantee a match and it does not include screening of the candidates. Families are strongly urged to carefully screen each nanny candidate fully.
Who Can Use eNannySource's Platinum Plus?
Bridging the gap between a traditional full-service nanny agency and other online nanny services, Platinum Plus provides value to busy households with dual careers, as well as parents who simply want to free up as much time as possible to spend with their families.
Conclusion:
Becoming a Platinum Plus member is the smartest way to streamline the nanny hiring process. The plan is a time-saver that gives parents additional peace of mind and helps make their search for a caregiver as successful as possible.
About the Author:
Steve Lampert is the president of eNannySource, an online nanny agency that brings together families and nannies. Lampert has been helping nannies and families find each other since 1994. Prior to founding eNannySource he ran a successful, award-winning nanny agency in a major city for over 10 years, during which time he worked with thousands of families and nanny candidates. Through this experience, he became familiar with the important steps in a nanny search, which he continues to apply to his business today. To learn more, please visit http://www.enannysource.com.
###