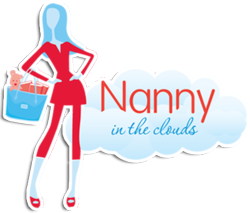 Orange County, CA (PRWEB) April 24, 2012
Pack your bags! Traveling with little ones just got a whole lot easier, thanks to Nanny in the Clouds (NITC). Launched in November 2011, Nannyintheclouds.com was born as a way to solve a common problem: parents needing help when traveling with young kids. Here's how the site works: register on the site to search for a babysitter already booked on your flight to give parents an extra set of hands during check in, security, or just the flight portion alone. Until now, with over 30,000 flights per day in the US, finding a sitter on your exact flight seemed to be a little bit like finding a winning lotto ticket on the day of the big jackpot. That's why Nannyintheclouds.com has made the search process easier. In order to increase chances of finding a sitter on your next flight, they have improved the functionality to allow a city to city search.
For example, when planning a trip from LAX to JFK that is flexible in flight times and dates by a day or so, a user can log on, put in city pairings, and see if there is a nanny already flying that route around the same time as they would like to go. Users can then book their flight according to the nanny's flight schedule. The same works for nannies. If a sitter would like to go from JFK to LAX and is flexible with dates, she can log on to see if any families have booked flights (who are needing a sitter) and book on that flight as well.
"With over 10,000 people visiting our site in the last month, I know that the market for our company is there. People flying with young kids want an extra set of hands, and people with childcare experience would love the opportunity to help a family and make some extra money on their next flight. Our new search feature makes it so easy to find a sitter on your next flight. I am so excited to see how NITC is going to help families everywhere," comments Julie Melnick, CEO.
In addition to upgrading its search feature, NITC has recently joined forces with Mommymixer, a boutique national service that connects moms and college age sitters. Founded in 2004, Mommymixer is now in over 50 cities and has connected thousands of sitters and busy families. By connecting with Mommymixer, NITC will increase the pool of nannies in the system to help families find nannies on their upcoming trips.
Nannyintheclouds.com is the first company of its kind to match parents flying with young kids with sitters already booked on the same flights. It is the least expensive way to travel with a nanny, since there is no need to pay for an extra plane ticket. Since its launch, NITC has garnered attention from news publications, TV, and radio worldwide. For more information please contact Julie Melnick at Julie(at)nannyintheclouds(dot)com.