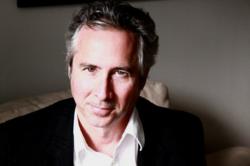 Absorb LMS has always stood out for its powerful features and ease-of-use. I'm honored to have this opportunity to introduce organizations to products I know are among the very best enterprise learning technologies available."
Calgary, AB (PRWEB) October 04, 2011
Blatant Media Corporation, creator of the award-winning e-learning software, Absorb LMS, is pleased to announce the appointment of Richard Nantel to Vice President, Enterprise Learning Solutions. In this position, Nantel is responsible for the growth and development of enterprise client opportunities and strategic partnerships for Blatant Media and its flagship products, Absorb LMS and Smartlab.
Nantel brings more than 25 years of experience in the areas of learning technology, talent management and performance improvement. For the last 11 years, he has worked for Brandon Hall Group (formerly Brandon Hall Research) initially as an analyst and technologist, eventually being named CEO in 2007.
Nantel is a recognized expert in the area of learning management system technology. He has authored many reports and online knowledge bases about LMS selection that have helped hundreds of organizations pick the right technology to meet their needs.
Also a popular public speaker, Nantel has delivered numerous live and virtual sessions on a wide range of topics including learning management and learning content management system selection, mobile learning, and virtual classrooms, among others.
"As a learning industry analyst, I've attended a lot of LMS product briefings and have seen a lot of systems. Absorb LMS has always stood out for its powerful features and ease-of-use. I'm honored to have this opportunity to introduce organizations to products I know are among the very best enterprise learning technologies available."
"I am pleased to welcome Richard to our team," said Peter Jurisic, partner at Blatant. "His expertise is unparalleled in the world of LMS technology, and both our development team and our clients, present and future, will gain a great deal from the breadth of his experience and knowledge."
Absorb LMS is an award-winner, being named to TrainingIndustry.com's 2011 list of Top 20 Learning Portal Companies (for the second consecutive year), along with receiving Gold and Silver awards from Brandon Hall for "Best Advance in Learning Management Technology for Global Training" and "Best Advance in Learning Management Technology for External Training."
More than 1 million employees and students use Absorb every day in over 1000 companies globally. Among the list of international clients are Oakley, Adobe Software Systems, Dannon, American Medical Systems, EVOCO, University of Indiana, Zoll Medical, ShoreTel, Websense, Virgin Mobile Canada, the United States Anti-Doping Association and many others.
The creator of Absorb LMS and SMARTLAB, Blatant Media Corporation is an e-learning company that leverages the power of technology to provide online training solutions for clients throughout the world. The company is headquartered in Calgary, Alberta, Canada. http://www.absorblms.com, (403) 520-2595.
###