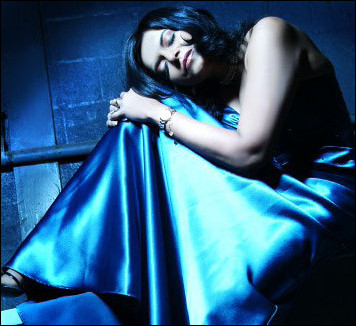 It is very rare to find someone with this level of talent
Germantown, MD (PRWEB) March 15, 2007
'Not Again!' were the first words painfully uttered by Naomi Arnold upon hearing the heartbreaking news that the sonographer could not detect the heartbeat of her baby daughter, Danielle. Having suffered a second stillbirth in 3 years, Not Again also became the name of the signature ballad on her newly released CD, From My Heart. It had only been 34 months since she had delivered the lifeless body of her precious son, Brady. As part of her grieving, she composed Brady's Song and Danielle's Song - dedicated to the memory of each baby. Both songs, along with Not Again, depict the indescribable anguish of a mother searching for both healing and understanding after losing (not one, but) two healthy babies to the tragedy of stillbirth.
"It is very rare to find someone with this level of talent," states Bernard Marinovitch, President of El Arca Records. Marinovitch, who is originally from France and is himself an accomplished pianist and arranger (having studied music at conservatories in both Toulon and Marseille) met Arnold in February/ 2006. So impressed was Marinovitch that he offered Arnold the opportunity to record and produce her next project at the studios of El Arca Records. Marinovitch adds, "Naomi brings her message to life through the unique sound of her beautiful music."
Arnold chimes in, "Though the songs dedicated to my beloved babies in heaven (Brady's Song and Danielle's Song) are fairly self-evident, Not Again truly represents the gamut of my emotions from heartbreak to hope to healing and is a story of eventual victory which I attribute to the glory of God." She has been invited to speak and share these poignant songs with other families who have suffered similar losses. Arnold continues, "This album attempts to convey the many experiences from my life, both happy and sad, and is truly from my heart."
Naomi Arnold is a contemporary pianist, composer, songwriter and singer. Though classically trained, Arnold's expansive repertoire includes her original compositions as well as contemporary Christian & popular ballads. She has performed at a variety of public and private venues in the United States, Canada, United Arab Emirates, India and Sri Lanka.
Born on the island of Sri Lanka, Arnold began playing the piano at the age of 6, performing since the age of 9 and composing/arranging music since the age of 15. In fact, between the ages of 11 and 15, she won numerous national awards for her musical achievement in piano and twice had those awards presented to her by the President and First Lady of Sri Lanka.
Arnold acknowledges that her musical abilities are a gift from God, and is honored to be able to bless, encourage and perhaps even inspire others through her music.
Media Contact
Antonio Nedimala
301-873-0733
###