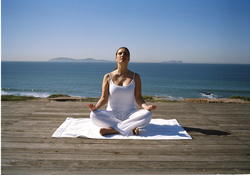 Naos will be different than any other residential community in the Riviera Baja
(PRWEB) February 11, 2011
Sales have commenced at Naos, a one-of-a-kind Riviera Baja resort at the northern end of Rosarito Beach in Baja California. Developer Central de Arquitectura of Mexico City began construction on the 20-story oceanfront residential tower at Naos last spring and the outline of the many amenities on the property -- including three pools and beachfront facilities -- is beginning to take shape.
"Naos will be different than any other residential community in the Riviera Baja," said Moises Ison of Central de Arquitectura. "The focus is on wellness, on slowing down life so as to enjoy the special pleasures all around us."
One-of-a-kind wellness amenities at Naos include a European-designed spa with sauna and steam room, yoga and meditation room, state-of-the-art fitness center, walking path, putting green, lap pool, separate children's pool, all-weather indoor pool, four whirlpool spas, tennis court and volleyball court, all along a four-mile stretch of secluded beach, where one can watch the surfers or dolphins frolicking in the surf, kayak, body surf or play in the sand with grandchildren. In fact, a Beach Club will provide water and sand toys for residents and their guests.
According to Kathy Katz, owner of Baja Real Estate Group in Rosarito Beach, the real estate market in Northern Baja has rekindled, and interest in the area is on the rise. "Tourism is up in Rosarito, people are spending more time here, and we get inquires every day about new homes for sale," the veteran real estate broker said.
"We're very bullish about the Rosarito real estate market," Katz added. "With our new international convention center opening in 2012 and huge amounts of money being invested into tourism in Baja, this is clearly becoming one of the most desirable spots in the region."
Designed by renowned architects Moises Ison and Jose Sanchez of the award-winning Central de Arquitectura, Naos will comprise 394 homes upon its completion, split into three high-rise towers. With more than 28 residential and commercial projects to their name throughout Mexico, including properties in Vera Cruz, Playa del Carmen and Mexico City, Central de Arquitectura is also developing the popular Nima Bay resort community in Puerto Vallarta, where 48 percent of the 145 units are sold and move-ins are currently under way.
"Naos was initially conceived to be a haven for vacationing Americans, who wanted a second home on the beach at prices that can't be found in United States," said Ison. "Our research shows that our market is now going to be retiring Baby Boomers from the United States and Canada. As a result, we have re-evaluated our floor plans, amenities and services to make sure we hit the mark with expatriates looking for a new place to call home."
According to Ison, Naos features a high standard of quality and amenities that American retirees desire such as 24-hour attended security, a grand formal entrance and lobby area for greeting guests, well-tended gardens and Wi-Fi Internet service. In addition, a clubroom with multimedia facilities, billiards and game room, bocce ball green and a calendar of events will ensure residents will have plenty to keep them occupied.
The flow-through floor plans at Naos will all boast panoramic views of the ocean, in one-, two- and three-bedroom units. Beach and garden houses will also be available as well as sprawling penthouse suites. The Italian-inspired kitchens and spa bathrooms will feature marble flooring, granite counter tops, top-of-the-line finishes and fixtures that make for a luxurious feel. Kitchens will boast gourmet-quality stainless steel appliances. Prices start in the low $200,000s for one-bedroom units with a den, on up to $650,000 for a 2,400-square-foot, two-story penthouse.
Katz, who's Baja Real Estate Group is handling sales and marketing at Naos, says the key advantage for Americans buying at Naos will be the safety of their down payment.
"Even with all these luxury-class amenities, the priority at Naos, is safety and security, especially when it comes to buyers' investment dollars," Katz noted. "Stewart Title is overseeing title insurance and 100 percent of monies deposited by buyers will be held in an escrow account until the resident takes occupancy of the unit."
Naos also boasts such security measures as assigned resident parking in a controlled-access garage under the residential tower with security surveillance, complimentary valet service, concierge staff services available while in residence and traveling abroad, mail and package receiving with local and international mailing and shipping services as well 24-hour security services.
For more info about Naos, visit: http://www.naosliving.com.
# # #