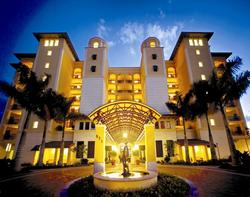 Our combined professional experience is unparalleled in the Southwest Florida and Central Ohio market's
Naples, FL (Vocus) March 9, 2010
Encore Asset Management has opened operations in Naples Florida and Columbus Ohio. Encore Asset Management is the most reliable one-stop shop for all types of asset management services from Troubled Asset Workout, Receivership Designation, Debtor in Possession, Trust and Family Asset Management, Commercial Property Management and Asset Disposition.
The firms four partners have spent years acting as fiduciary partners for clients who respect their objective guidance and rely on their integrity and independence.
"Encore Asset Management offers its clients a unique blend of capabilities and a high level of expertise relating to market conditions and property evaluation," said Larry Canini, Managing Member. "Our core business practice is based on honesty and integrity. We have extensive experience and manage every assignment as if it was our own."
Encore Asset Management provides asset evaluation, feasibility analysis, asset management, commercial property management and comprehensive marketing strategies for disposing of assets. Furthermore, the Encore team is capable of providing both construction management and development coordination services. The company can take any property from plan conception through permitting, construction and development stages.
The four principals of Encore Asset Management collectively have more than 100 year of professional real estate experience.
Rick Armalavage a 1976 graduate of Indiana University is highly regarded as an expert in real estate analysis throughout Southwest Florida. Through the years, Rick has worked with hundreds of banks, attorneys, and private owners. He has consulted on every aspect of development, including programming, sales and construction with leading developers in Southwest Florida.
Mark L. DiSabato began his career in real estate agent while attending The Ohio State University. Upon graduation in 1978 Mark became a broker and worked the next eight years in all aspects of sales, building and management of real estate. Over the next two decades, Mark was directly involved in the land acquisition, zoning, financing, development, and sales for approximately 15,000 multi-family dwellings which was comprised of apartments, town homes and empty nester four-plex condominiums in the Columbus, Ohio area. Since his move to Naples in mid 2006, Mark has been involved in a number of residential and commercial opportunities.
For nearly 30 years, Canini & Associates has flourished under the leadership of Larry Canini. The company has branched out beyond residential home building and into land development, commercial construction, retail building as well as medical facilities.
Larry has been instrumental in developing over 60 planned communities and more than 1000 residential homes, condominiums and renovation projects. He has been the driving force behind creating over three quarters of a million square feet of general office, medical office and neighborhood retail. His firm also provides management services for both commercial and residential projects.
Dwight R. Penn has over 30 years of experience in commercial, residential, industrial and club management for individual, corporate, and institutional owners. Originally a native of Columbus, Ohio, he owned and operated the largest and most innovative condominium and homeowner association management firm in that region for over 20 years. In 2006 he sold the company to a national enterprise.
Dwight is considered an industry leader in the property management field and has worked consistently to raise the professional and fiduciary standards of the industry, acting as a charter director of the CAI (Community Associations Institute) of Central Ohio, also serving as its president, through his work on the Ohio Legislative Action Committee to successfully pass legislation improving Ohio Law, and by teaching classes to the Ohio Bar Association, the Columbus Bar Associations and The Ohio and Columbus Boards of Realtors.
"Our combined professional experience is unparalleled in the Southwest Florida and Central Ohio market's," said Armalavage. "Clients retaining Encore Asset Management have at their disposal a team that has been immersed in virtually every area of real estate in Southwest Florida and the Midwest, allowing them to not only assess and solve your current problems, but to anticipate future ones."
Encore Asset Management has offices in Naples, Florida and Columbus, Ohio. The Naples office is located at 2240 Venetian Ct. Naples, FL 34109. The Columbus office is located at One Miranova Place, Columbus OH 43215.
For more information, phone (239) 514-4646 ext 221 or visit the company website at http://www.EncoreAsset.com.
###