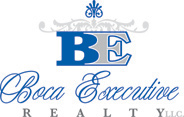 The Naples Real Estate market represents a tremendous opportunity for Boca Executive Realty to expand is brand throughout the state of Florida
Naples, Florida (PRWEB) July 20, 2011
Boca Executive Realty announced today that it will be opening a new real estate office in Naples Florida. The Naples office is scheduled to open on August 1st and is located on the grounds of the Naples Bay Resort.
"The Naples Real Estate market represents a tremendous opportunity for Boca Executive Realty to expand is brand throughout the state of Florida," said Zev Freidus, founder and president of Boca Executive Realty.
The Naples office of Boca Executive Realty is the 5th office location for this 5 year young company which began in 2005 in Boca Raton but quickly expanded, opening branch offices in Broward County, Northern Palm Beach County, The Treasure Coast and now Naples. The company is poised to reach over $300 million in annual sales this year, and the Naples market has the potential to add another $100-$200 million in annual sales for the company.
In addition to Naples, this office will also represent homes in Fort Myers, Bonita Springs and surrounding southwest Florida communities. The company's strength is in online marketing and has leveraged technology to provide a value proposition to home sellers and Realtors that is tough to match. With two thirds of the company sales being generated by buyer representation, sellers have a better chance of finding a buyer for their home when they list with Boca Executive Realty, especially in this market when buyers are hard to come by. And with the majority of the company's revenue originating from its online lead generation system, Realtors can reasonably expect to double their business when affiliating with the company.
###