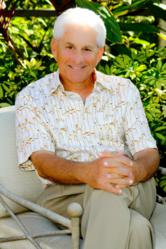 We wanted to provide homebuyers and sellers with an online guide not only to the real estate market in the Naples area, but also to the lifestyle options in the region
Naples, Florida (PRWEB) April 03, 2012
PaulGerberRealtors.com, a new website featuring Naples, Florida luxury real estate and other area properties, has just gone online. Launched by leading Southwest Florida Realtor Paul Gerber, the site provides buyers and sellers with up-to-date information on the region and its real estate markets.
The new site is a comprehensive resource for anyone interested in Southwest Florida residential properties, whether it's Naples, Florida waterfront real estate or homes in Sarasota. It showcases Gerber's own handpicked luxury properties and provides user-friendly property search tools as well as community information, real estate market updates, and financing tools and resources.
"We wanted to provide homebuyers and sellers with an online guide not only to the real estate market in the Naples area, but also to the lifestyle options in the region," says Paul Gerber. "If you're in the market for Naples, FL retirement properties, a second or vacation home on Marco Island, or you just want to know what the current market trends and properties for sale are in a particular area, this is the site for you."
A 40-year veteran of the real estate industry, Gerber has been specializing in residential real estate in the Naples, Florida area since 2001 and has built a reputation for in-depth knowledge and seamless service. "My wife and I have lived in Quail West, a beautiful golf and country club community in the Naples area, for ten years," he says. "Being a resident has enabled me to provide my clients with an insider's perspective on what it's like to live in Southwest Florida."
Visit PaulGerberRealtors.com to begin searching for homes for sale in the region and get in touch with Paul Gerber directly for more information.