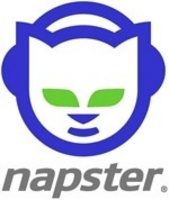 By offering millions of high quality, MP3-encoded DRM-free tracks from all of the major labels as well as independents, this service is well-positioned to appeal to the broad spectrum of music lovers, including iPod and iPhone owners.
LOS ANGELES (PRWEB) May 19, 2008
Napster's download store is more than 50% larger than any other MP3 store and boasts not only the largest major label MP3 catalog in the industry, but also the largest library of independent music available anywhere. All Napster download sales in the U.S. will now be in the user-friendly, DRM-free MP3 format, which is compatible with virtually any MP3 player or music phone including the iPod and the iPhone. Napster is the first music subscription service featuring major label content to offer 100% of its catalog in the MP3 format for download sales.
"Music fans have spoken and it's clear they need the convenience, ease of use and broad interoperability of the DRM-free MP3 format, and they want to be able to find both major label artists and independent music all in one place. Napster is delighted to deliver all of this and more with the world's largest MP3 catalog," said Napster's Chairman and CEO Chris Gorog. "Our new MP3 store, together with our award-winning 'all you can eat' music subscription service, provides the most comprehensive and exciting music experience available. Virtually any portable device in the world can now be used to enjoy tracks purchased at Napster, which is an important breakthrough for our company."
Pricing for download sales will remain at 99 cents for single MP3 tracks and $9.95 for most MP3 albums, Napster confirmed. The vast majority of the MP3 catalog, including all major label content, is available at a high-quality 256kbps bitrate, and downloaded tracks include high-resolution album art. Consumers can visit and browse the download store with no obligation or commitment, and can also choose to subscribe to Napster's on-demand streaming service, which is web-based and can be accessed from any Internet-connected computer without downloading software.
"Our goal is to enrich your life with music, in ways that are personalized to you," said Chief Operating Officer Christopher Allen. "Napster now offers a truly complete and synergistic digital music destination, where music lovers can not only discover and listen to music, but also buy and own everything they want in MP3 format, which works on any music player. The combination offers consumers the best of both worlds."
Napster gives music fans the freedom of choice to discover, experience, and buy music on their own terms. With its web-based, open, innovative products and services, Napster gives consumers the ability to enjoy music across their desktop, living room, portable music player, and mobile phone.
"Developing online music services into true go-to consumer music destinations depends in large part on reducing hurdles to adoption," said Susan Kevorkian, IDC's Consumer Markets program director, "By offering millions of high quality, MP3-encoded DRM-free tracks from all of the major labels as well as independents, this service is well-positioned to appeal to the broad spectrum of music lovers, including iPod and iPhone owners."
About Napster
Napster, the pioneer of digital music, offers the ultimate in interactive music experiences, creating better ways to discover, share, acquire and enjoy music – anytime, anywhere. The company's offerings include "Napster" (http://www.Napster.com) – the most popular, on-demand music subscription service in the world; "Freenapster" (http://www.freenapster.com), a unique Web experience offering free, on-demand music legally in the U.S.; and "Napster Mobile," one of the industry's fastest growing mobile music platforms, providing the premier mobile music experience for customers in 11 global markets. Headquartered in Los Angeles, Napster's services are available in markets across the Americas, Europe and Japan.
Safe Harbor Statement
This press release contains forward-looking statements regarding the Company's expectations for its future performance and that of the digital music industry generally, its position in the industry and its compatibility with portable devices. These forward looking statements are subject to certain risks and uncertainties such as our limited operating history; failure to develop new products and services; flaws inherent in our products or services; decreased demand for our products and services; failure of our products to interoperate with the hardware products of our customers; the adoption rate of mobile platforms as a method of digital music purchase, including the rate of adoption of music-enabled cell phones compatible with the Company's service offerings; intense and varied competition; failure to maintain relationships with strategic partners and content providers; and general economic conditions; that could cause actual results to differ materially from those projected. Additional information on these and other factors are contained in Napster's reports filed with the Securities and Exchange Commission (SEC), including the Company's Quarterly Report on Form 10-Q as filed with the SEC on February 6, 2008, copies of which are available at the website maintained by the SEC at http://www.sec.gov. Napster assumes no obligation to update the forward-looking statements included in this press release.
Copyright (C) 2008 Napster, LLC. All rights reserved. Napster, Napster Mobile, Napster To Go and Napster Light are either trademarks or registered trademarks of Napster, Inc. or its subsidiaries in the United States and/or other countries. All other trademarks are owned by their respective owners.
MULTIMEDIA GALLERY http://www.businesswire.com/cgi-bin/mmg.cgi?eid=5689549