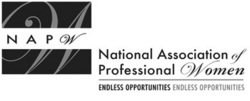 Garden City, NY (Vocus) March 19, 2010
National Association of Professional Women's Annapolis Chapter has their third successful meeting, which was held at Level Restaurant in downtown Annapolis. Board Members Viola Llewellyn, Donna Loftin, Amy Pierce and Miranda Wingate welcomed NAPW members and guests and reviewed roles and goals for the coming year!
In Attendance: Viola Llewellyn, Donna Loftin, Amy Pierce, Miranda Wingate, Victoria Brooks, Susan Chavarria, Fredricia Cunegin, Beth Diotti, Sherry Goodman, Argo Duenas, Linda Kemp, Lynne Lawson, Geri Lyons-Chase, Patty Mihaly, Betty Milwicz, Darlene Monaco, Anabel Quintero, Mary Kay Robertson, Holly Singletary, Rita Siprak-Weill, Jeanette Spicer, Judith Valentine, Joan Walsh, Diana Watson, Linda White.
Guests arrived, registered and mixed and mingled on the second floor of the new posh Level restaurant located in the heart of downtown Annapolis. The meeting was opened around 4:15 by the VP of Programs and Strategy, Viola Llewellyn. Viola welcomed the group and introduced herself as the host for the evening as the President of the Annapolis Chapter; MaryAnn Magee was away for an unexpected business trip. Viola welcomed members and guests and reminded all that the Chapter Mission is to provide a forum for like-minded women to come together socially and professionally. She then introduced each of the Board of Directors that were present at the meeting beginning with Amy Pierce, Chief Technology Officer.
Amy is employed with TW Telecom as an Account Executive. She briefly stated her role as the technology specialist for the chapter and highlighted that the NAPW national site is undergoing some changes and the easiest and fastest way to register as a member with NAPW is by contacting Cindy Burns at 516-877-5500 x3203. Amy indicated that the chapter site has many capabilities and if anyone in the group has ideas or suggestions to please let her know. She encouraged members to visit the site frequently. Her goal is to make the site fun and friendly. She suggested that all Members join the The National Association of Professional Women group through "Linked In" and update our individual pages.
Viola then introduced Donna Loftin, VP of Communications. Donna is employed with The Golf Club at South River as Director of Membership Sales and Marketing. Donna informed the group that her primary role is to take minutes at each meeting and post them to the NAPW Chapter site to keep the team in alignment. Chapter meetings will be held every third Thursday of the month at 4pm. Following each post Board meeting, the next meeting location will be announced via the Chapter site and email. The next meeting is scheduled for February 18th. Donna also announced that a "How was it for You?" questionnaire will be distributed at each meeting for completion by guests and members regarding their experience and should be returned to Donna by the end of each meeting. These questionnaires will be used by the Board to create the best experience for future meetings. Donna encouraged members and guests to bring their business cards and any business collateral to each meeting to solicit services and resources available to the group at large.
Viola then announced the VP of Membership, Miranda Wingate. Miranda is employed with The Housing Authority of the City of Annapolis. Miranda opened by saying how happy she felt to be in a room filled with so much professionalism and camaraderie. She then reviewed briefly the NAPW classifications of membership and announced that on a National Level, NAPW is the fastest growing professional woman's organization in the United States with 27 chapters and over 546 members. Miranda reviewed the many perks of membership including valuable money tips, monthly star and rising star recognition, scholarships, business affiliations, certifications, charitable affiliations and keynote speakers. She brought special attention to Dr. Judith Valentine, owner of Integrated Wellness who spoke at the last chapter meeting. She then recognized NAPW and the American Red Cross efforts to raise funds to support the people of Haiti through the NAPW website and encouraged members to make a donation through the site.
Viola then recognized Karri Mann, the Chief Financial Officer, who was also out of town on business. Viola confirmed on Karri's behalf that there are no dues collected through the chapters. She also confirmed that the chapter has an expense account of no more than $100 to be used for future speakers and the chapter may allocate expenses among the members for restaurants, etc. Viola acknowledged Anita Jones, Member at Large, who was sick with the flu.
Viola then introduced herself as the VP of Programs and Strategy. She is Founder and CEO of I2U Executive Support Services. "Career Challenges" worksheet was distributed to the group and Viola asked that each person complete the form and return to her at the end of the meeting. This form will be used to select topics and speakers for upcoming meetings. She let the team know that she is available for ideas, suggestions and comments for future planning.
Viola then asked that each Member of the NAPW stand and introduce themselves to the group. Each member then stood giving a brief introduction of themselves, including Susan Chavarria, Fredricia Cunegin, Argo Duenas, Linda Kemp, Geri Lyons-Chase, Patty Mihaly, Jeanette Spicer, Joan Walsh, Diana Watson, and Betty Milwicz. Viola then asked each guest to stand and introduce themselves including Beth Diotti, Sherry Goodman, Darlene Monaco, Holly Singletary, Rita Siprak-Weill, Judi Valentine, Linda White, Lynne Lawson, Mary Kay Robertson, Victoria Brooks, and Anabel Quintero.
Viola then recognized all ladies in the group having a Birthday in January (including herself).
Viola thanked Sherry Goodman for locating and making the arrangements with Level. She also thanked Cindy Burns from NAPW for her continuous support and efforts for the new Annapolis Chapter. She thanked everyone for participating and encouraged everyone to stay and mix, eat and be merry.
The meeting was adjourned by Viola at around 6pm.
For additional information regarding NAPW local chapters, please visit http://www.napw.com. You can also visit us at http://www.twitter.com/napwinc and http://www.facebook.com/NAPWInc.
###