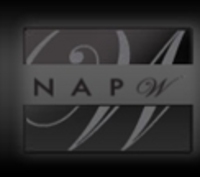 Managing Sticky Situations At Work
Atlanta, GA (PRWEB) October 14, 2009
The National Association of Professional Women's Atlanta Chapter met on September 17, 2009.
The meeting entailed a quick poll of members and guests which showed everyone's businesses have been down this year. No big surprises there. But the economy is heating up and each expects her company to reap the rewards of that upswing.
The members discussed marketing updates and were encouraged to complete their NAPW online member profile by uploading their photos and company logos as well as filling out all information. Go, Go, Atlanta Chapter!
Some news with regards to members and their businesses. Tina LoCicero, of Chocolate Bliss, Inc., announced the acquisition of a new packer vendor for her fudge sauce. Her first order of 500 bottles is expected by month's end. Angela K. Durden updated the members on the publication of her new book. It will be published in January 2010. The title is Opportunity Meets Motivation. The book is being written with Peggy Parks, Eleanor Morgan, and Marla Brown. Every member and guest introduced themselves and told a little bit about their company or their employer and what they do.
The "Spring Fling" meeting was announced, a fun evening for the Atlanta members to look forward to.
Guest speaker was Dr. Joan Curtis, author of Managing Sticky Situations at Work. Dr. Curtis is a business and executive coach and assertiveness trainer. Dr. Joan Curtis developed a step by step communications method -- a practical roadmap for business relationships -- the easy steps of which is detailed in the book. Most books tell you what to do, but not how to do it. Curtis created tools with easy to follow models showing how to get to the desired result within any given sticky situation. The case study highlighted were co-workers Belinda and Brad. Brad was a good guy and smart. Nevertheless, his communication style was being construed as sexual harassment by Belinda -- and he didn't even know it. What could she do to inform Brad, get him to change his behavior, and keep her good reputation at work?
She used the Say It Just Right communications model. She helped Belinda by showing her how to use the 3 C's of managing a sticky situation:

Change self,
Be Curious, and
Show Compassion
To learn more about the rest of Belinda's process, you may get a free chapter by going to
http://www.managingstickysituationatwork.com/. You may also purchase Dr. Curtis' book "Managing Sticky Situations At Work" on this website.
The Atlanta Chapter of the National Association of Professional Women very much enjoyed her presentation. Her delivery style was friendly and clear and engaged the audience in a lively discussion while provoking deep thoughts on our own individual situations.
For additional information regarding the NAPW Atlanta chapter, please visit http://www.napw.com and click on Local Chapters/Atlanta. If you would prefer to be kept apprised of the Atlanta Chapter's meetings and topics via email, please send an email to adrianealexander@msn.com. You will be added to our private notification list.
# # #