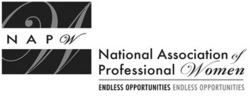 Breast cancer takes a heavy toll on too many women and is a key concern of our members. The 'Time for Research' program enables NAPW members to directly fund breast cancer research by some of the leading medical institutions worldwide
Garden City, N.Y. (Vocus) June 1, 2010
The National Association of Professional Women (NAPW) announced today that it will partner with the Breast Cancer Research Foundation (BCRF) to help raise money for actual hours of breast cancer research in an NAPW/BCRF "Week of Research" campaign. This partnership is part of NAPW's "Charity in Focus" initiative, where NAPW features a selected charity to occupy prime real estate at the top of the NAPW.com homepage, giving members an easy and secure way to donate to a worthy cause.
Starting in June and running through October, which is Breast Cancer Awareness Month, NAPW will be encouraging its members to come together as an organization for the purpose of raising money to cover one full week of breast cancer research hours. This fund-raising initiative is part of BCRF's unique "Time for Research" program, which allows organizations and individuals to purchase actual hours of cancer research.
Choosing the Breast Cancer Research Foundation as the next charity in focus on our homepage was an easy decision says Nicole Zeitzer-Johnson, NAPW's Director of Communications. "Breast cancer takes a heavy toll on too many women and is a key concern of our members. The 'Time for Research' program enables NAPW members to directly fund breast cancer research by some of the leading medical institutions worldwide," Zeitzer-Johnson adds.
To kick off the NAPW / BCRF "Week of Research" campaign, NAPW has pledged to fund the first full day (24 hours) of research. Members are encouraged to click on the banner on the napw.com homepage, which will take them to the NAPW "Week of Research" page hosted on the BCRF website. Members can make secure donations directly to the BCRF on this page and watch the progress of the "Week of Research" goal.
According to the American Cancer Society, the chance of women being diagnosed with invasive breast cancer is one in eight. "Every three minutes a woman receives this diagnosis," explains Robbie Franklin, BCRF's Director of Marketing. "That's why we are so pleased to be able to partner with professional women across the country through NAPW. NAPW's efforts will help raise dollars that actually fund hours of research. Every $50.00 buys an hour and brings us closer to finding a cure," she notes.
About NAPW
The National Association of Professional Women (NAPW) is the fastest growing and most recognized women's networking association in the nation with more than 150,000 members. Accomplished members, from businesses large and small, work every day to achieve professional career growth and development through interactive online networking forums, local face-to-face chapter meetings, access to local and regional seminars, webinars, podcasts, and many other educational tools. NAPW is an advanced forum for like-minded professional women to gain exposure and to create innovative social and business relationships.
For more information about NAPW follow the organization at NAPW Facebook or NAPW Twitter.
###