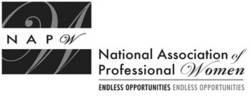 Women Who Mean Business Award.
Garden City, NY (Vocus) October 27, 2010
The Denver Chapter of the National Association of Professional Women met at the Town Studio Showroom, in the Denver Design District, on Thursday, September 2, 2010 at 9:00 a.m. Those attending were Gale Neiderworder (President), Marina Dagenais (Event Coordinator), (Gretchen Kadillak (Membership Director), Suzanne Sanderson (Marketing Director), Jody Whitley (Secretary, filling in for Kathy), Yasmine Bijan (Board Member), Total number of Attendees was 20
Marina Dagenais thanked the staff at the Design District for hosting our meeting, and gave an overview of the center and its services. President Gale Neiderworder opened the meeting by introducing the board and welcoming members and guests. Each attendee introduced herself and gave a brief overview of her current business, as well as the most unusual job she has ever had.
Announcements
Gretchen Kadillak, Membership Director, shared the story of a mother who lost a son to suicide. There is a foundation in the son's name dedicated to education regarding suicide and its prevention. Gretchen passed out information to share with those who might want to get involved in a fundraising "walk" next Saturday.
All members were encouraged to be sure Gretchen has our e-mail addresses. We have no way to easily access all e-mail addresses from the NAPW site at this time.
Suzanne Sanderson updated the group about an event she is coordinating at the St. Joseph's Cancer Care Center at their new downtown facility. On October 7 the Center offered to host our meeting and/or a wine and cheese event. There may be a marketing opportunity for individual members of the chapter and to promote NAPW in conjunction with an activity they have already planned as an opening celebration for the facility. It was noted that in October our morning meeting and our evening event will occur on the same day. Our regular monthly meetings will always be held from 9:00-10:30 on the first Thursday of the month. There will be networking and coffee 8:30 - 9:00, as well as immediately after each meeting. A Board meeting will follow from approximately 11:00- 11:45. October 7th, Jody Whitley will do the 20-minute spotlight presentation on Vitality Chiropractic & Wellness Center, at the October meeting.
Speaker
This month Yasmine Bijan, founder of Heart Networking, was our featured speaker. She is a business advisor, sales trainer, motivational speaker, contributing author for numerous books and the 2007 San Diego Business Journal finalist for the "Women Who Mean Business Award." She shared information regarding how to attract what we want into our lives, and how that especially relates to building our businesses.
As Gretchen makes personal contact with each new member or guest, we need a sign-in sheet at the door. This will help her to obtain contact information and make a follow-up phone call. Marina offered to create the template. Name tags would also be helpful. It was suggested that we do a mini-information session with new people, as part of the meeting. We will also recognize our new members and our members who brought guests. It was suggested that we start at 8:30 to network, (also 10:30-11) get our coffee, etc. With the regular meeting starting at 9:00-10:30, and a Board meeting immediately afterward. With the help of Gale, Jody will provide an agenda template that can be used for each meeting.
Structuring our Meetings
It was clarified that we will have morning meetings and evening events. Possibly twice per year, we will have social events just for fun.
We need a sign in sheet to be able to include this business information in the press release.
Marina will make up a sign-in sheet to use at the door. Gretchen collects business cards to keep track of attendees, and is building a file.
For further information regarding the NAPW and the Denver Chapter, please visit http://www.napw.com, you can also follow us on Twitter or Facebook.
###