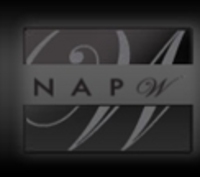 Taking the Guess Work out of Wine
Jacksonville, FL (PRWEB) December 9, 2009
The NAPW Jacksonville chapter President Karem Mieses greets all attendees and guest speaker at local meeting.
The NAPW Chapter members in attendance were: Karem E. Mieses, Chapter President, Pamela Weister, Vice President, Eva Marie Chavis-Cumming- Recording Secretary, Linette Bishop, Dolly Pierorazio, Lori Williams, Michele Kehnert, Loraine Rice, Dawn Irons, Cammie Thomas, Jennifer Olson, Jessica Knight, and Melissa Compton.
Also in attendance were Linda Herndon, Wine Consultant at PRP Wines and Michele Kehnert, Independent Consultant with Arbonne.
Linda Herndon - Wine Consultant for PRP Wine International, Inc. provided a 30 minute presentation on "Taking the Guess Work out of Wine" which included an opportunity for attending members to sample a few of PRP wines. Linda provided an overview of the history of PRP Wines and explained how a gift of wine could be used to thank clients for their patronage, as well as, thank them for their understanding if a business mishap occurs. As a consultant with PRP wines for seven years Linda is available for in- home wine tasting parties, event planning etc. Linda can be reached at 904.545.2947 or http://www.prpwinegal.com
Michele Kehnert - Independent Consultant with Arbonne provided a 30 minute presentation on "Theatrical Tricks for Everyday Makeup" Michele provided innovative was for the busy women to take care of their skin with natural products and have a pulled together look in 5 mins. Arbonne products are formulated without dyes or chemical fragrances, without animal-derived ingredients, mineral oil or petrolatum. Michele is available for house parties and can be reached at: 904.923.7200 or http://www.michele.myarbonne.com. If any member is interested the NAPW Jacksonville Chapter is organizing a private Arbonne party. There is a limit of five participants. Please contact Pamela Weister if interested. You can reach Pamela at pam@winvestorhomes.com.
NAPW Jacksonville Chapter business discussed:
•Chapter President, Karem Mieses provided those in attendance with a copy of the NAPW Membership Levels and Benefits to ensure all members are aware of the programs and benefits available with their membership.
•Karem will be sending a survey to all Jacksonville NAPW members to determine the best meeting dates and times for the chapters' monthly meetings. The first survey indicated members preferred meetings be held on the second or third week of the month, either on a Tuesday or Thursday.
•The next two chapter meetings are scheduled for: November 19th, to be sponsored by Vice President Pam Weister and her topic will be Investments. It is the Chapters intent for each member to show case their talents or specialties to the group in order for us to learn more about each other and foster camaraderie.
December 8th, to be sponsored by Stella Sigfusdottier, SPA Director of the Ponte Vedra Inn & Club. This will be a Holiday celebration meeting, held at the Ponte Vedra Inn & Club from 5:00 to 8:00 p.m. Invitations will be mailed to members with more details on the event.
This years Charity to be sponsored by the Jacksonville chapter of http://www.prweb.com/releases/NAPW/Professional-Women/prweb3240184.htm is [NAPW] Hope Haven Children Clinic. Hope Haven Children's Clinic provides education, psychological and related therapeutic services to children, young adults and families with special needs to enable a healthier and more independent life. A Silent Auction has been planned for November 13th. Fee to attend is $50.00 in advance or $60.00 at the door. Hope Haven is still in need of items for the Auction. Please contact Karem if you are able to assist.
Karem indicated the Hope Haven Children's Clinic was in need of children's books. Donated books can be used, as long as they are in good condition and are appropriate for children. Any members interested in contributing should bring books with them to the next meeting.
Members were asked if they were interested in volunteering to hold office positions for the chapter. Eva Chavis-Cumming volunteered to take the meeting minutes. However we still are in need for someone to take pictures at NAPW events and to help coordinate events.
Pamela announced that she was able to secure a vendor to produce name tags for the chapter. Anyone interested in having a name tag produced should contact her directly by e-mail at: pam@investorhomes.com. The price for a name tag is $10.00. If paying by check, payment should be made directly to Vendor.
Pamela is also organizing a library that will have self help books or business books to assist members and provide empowerment for personal and business success. Any members who have books they wish to donate are asked to bring them to Pamela at the scheduled meetings. If you would like to have your book returned to you and not be a permanent part of the library, please ensure your personal contact information is placed in the inside cover of the book.
If any member who has job opportunities they would like to post on the Linked in website, can forward them to Karem who will post them under the NAPW job tab.
There being no further business the meeting was adorned.
Date: 10/24/2009 Signed: Eva Marie Chavis-Cumming -Recording Secretary
For additional information regarding the Jacksonville chapter, please visit http://www.napw.com.
###