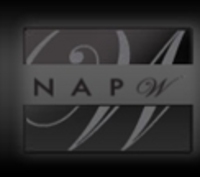 Distress Diva's Guide to Life
Los Angeles, CA (PRWEB) October 14, 2009
The National Association of Professional Women's Los Angeles Chapter has its second meeting since the commencement of the chapter.
Starting off with introductions of the NAPW members and their businesses who attended the meeting were; Courtney Minteer with Dolphin Group in Brentwood, they do public affairs & crisis mgmt. Maya Roth with has her own company, CadFabulous, a digital printing company for textile & film. Cat Lambertini with Morgan Stanley Smith Barney, financial advisor. Linda Gonzalez with a private family in Beverly Hills, personal assistant to family members, office administrator for their real estate investments, development & management co. Sofya Davidovich owns Sales Depot Inc., a business selling kitchen & laundry products and cabinets. Yvette Tanner with Moss Tanner, CPA firm, works in their Realty Compliance Group doing audits. Chapter President, Cheryl Anker with Off 'N Running Tours, race management consultant, organizes races for corporate & private companies. Dr. Brigitte Rozenberg a Chiropractor with offices in Culver City and Van Nuys, has also researched and developed a pain relief cream. Therese Holz who is a Marketing Director for a retirement home. Claudia Kahn owns one of the oldest Nanny & Housekeeping placement companies in Los Angeles, company name is The Help Company. Ruth Klein owner of The Marketing Time Source, assists with branding and marketing, Ruth is also a writer and has her 6th book coming out, titled "Distress Diva's Guide to Life".
Corina Wandrey a CPA with Distribution Accounting and Royalties. Tamara Kurtzman a corporate lawyer with a Beverly Hills firm.Esther B. Hess, Ph.D. a Developmental psychologist & executive director of Center for the Developing Mind, a multi-disciplinary treatment facility for children, adolescents & their families, specializing in autism, asberger's syndrome & selective mutism. Ruth Garcia who is the Director of Marketing for La Curacao former Consul General of Costa Rica in Los Angeles.
During the introductions, Ruth Klein spoke regarding her public speaking & 6th book being published, Linda mentioned that we might have our first speaker. Then when Dr. Esther Hess introduced herself everyone agreed we had our 2nd speaker.
Courtney mentioned, "she would hope that going forward we would be more positive and work toward developing our chapter with purpose". Brigitte mentioned, "she joined NAPW and then the local LA chapter in the hopes of networking and meeting other professional women and working mothers." Most of her friends were stay-at-home moms and she yearned for more connectivity on the professional side. Linda mentioned, "she also had joined for the networking aspect of NAPW and looked forward to meeting everyone in a positive atmosphere".
Discussion took place about the purpose and direction for the LA Chapter. Ruth Garcia emphasized again the need to focus and get organized. She feels it's important to come up with a mission statement to help give directions. Feels we should have a purpose, choose a topic, organize to support and get behind it. Everybody agreed.
Discussion ensued about what committees make sense to create. Suggestions included: Mission Statement, Direction Branding, Marketing, Speakers, Events, Finance, Governance Members were asked to give suggestions and ideas of what our mission statement should include - words of thought came forth, such as; Network, Support, Learn, Information, Inspire, Positivity. Ruth Garcia took note of these ideas and said she would write the first draft and then work with Ruth Klein, the writer, to come up with a final draft to present at our next meeting.
With time running out, discussion opened as to the next meeting being evening mixer or another breakfast meeting.
Dr. Hess made a motion to set the next meeting as another morning breakfast meeting on Wed October 14, 2009. Motion was seconded and agreed. Cheryl will send out a notification via email. There was discussion about having a member give a 10 minute profile on themselves at each meeting. There was discussion about setting an agenda for the next meeting so members can better prepare and come with ideas & suggestions. Courtney made a motion to create an agenda, seconded and passed. Agenda for next meeting will be; 1) Review mission statement 2) Results of inquiry/search on structure of NAPW 3) Member profile 4) Discuss & finalize committees to be created
For information regarding the NAPW Los Angeles Chapter, please visit http://www.napw.com.
# # #