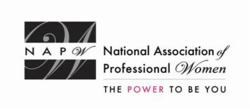 The role of helping people and assuring healthy living is in my nature.
Garden City, NY (PRWEB) August 27, 2013
Karen Wooten is the former Senior Director Pharmacy Practice at Express Scripts. Ms. Wooten has attained the highest level of membership to the National Association of Professional Women as a VIP Woman of the Year and has been recognized for outstanding leadership and commitment within her profession.
Ms. Wooten began her pharmaceutical career nearly 30 years ago at Health Management Services. She then moved to Medco, which eventually merged into Express Scripts. Three years ago, she took on the essential role of Senior Director Pharmacy Practice.where her key responsibility was as a leader of compliance to professional pharmacy practice, regulatory and Joint Commission accreditation.
"This role allowed me the ability to interact with all levels of leadership and front line staff," said Ms. Wooten. "I influenced and supported the organization to assure and maintain compliance to regulations and standards of practice."
Choosing a career in the healthcare field made perfect sense to Ms. Wooten. Her mother and aunts were all nurses and her uncle was a pharmacist. "The role of helping people and assuring healthy living is in my nature," she said.. When it came time to choose her career path, Ms. Wooten's mother, a "strong advocate for women and networking," introduced her to pharmacists, which greatly influenced Ms. Wooten's career choice.
Ensuring pharmaceutical compliance and maintaining industry standards is crucial to the safety of pharmacy patients. While at Express Scripts, Ms. Wooten achieved Full Accreditation to the Joint Commission Home Care Standards survey, with no recommendations over the course of two survey cycles. She also successfully led the implementation and overall compliance to the Department of Justice agreement business practice changes.
The National Association of Professional Women (NAPW) is a dynamic business network where nearly 500,000 accomplished, professional women come together to interact, exchange ideas and empower themselves. Through the extensive network of close to 400 NAPW Local Chapters nationwide, like-minded members make use of online networking, educational tools and many other valuable privileges of NAPW membership.