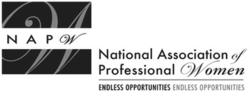 You will be on the road to self- understanding and better business relationships!
Garden City, NY (PRWEB) November 18, 2011
NAPW NYC Local Chapter President Louise Newsome, Principal of NEWWAYUSA LLC, Office Design, Construction, Technology, hosted a professional women's networking meeting for the NAPW NYC Chapter on July 18th, 2011.
The NYC Chapter meeting was held on the Clipper City Sailboat as it sailed around Manhattan on July 18th. The Clipper City sailed out of the South Street Seaport at 7pm. Members met at the recommended time of 6:30pm. The night began with some worries about the inclement weather; however, the cruise began on time and was able to continue until 8:30pm. Louise Newsome,
Chapter President of the NYC Chapter welcomed members before everyone boarded the boat. On the boat, members enjoyed food that was supplied by the chapter and drinks from the full bar onboard the Clipper City. Throughout the hour and a half tour, members were able to socialize and enjoy this light-hearted summer social. The group even had a few laughs as Rosemary Serra, the President of the Nassau County Chapter, and Kathy Ryan helped lift the sail.
Members in attendance included Louise Newsome: NEWWAYUSA LLC, Principal, Office Design, Construction, Technology; VP NYC Chapter, Janine Schindler: Master Certified Coach JAS Coaching and Training; Joanne Sherman: Owner, Industrial Rivet and Fastener Co.; Darlene Haywood: Owner, DHEssence of Wellness; Lesley Martin: CPA/Manager, Prager and Fenton; Eirka Ladanyi: Senior Designer, UJA-Federation of New York; Rae Beth Maye: Brooklyn Outreach Coordinator, Women in Ministry; Katy Ryan: Ryan and Ryan PR; Rosemary Serra: President, Leavem Breathless; Michele Kennedy: Professional Singer and Arts Consultant, M. Kennedy Arts; Candice Delevante: Licensed Associate Real Estate Broker, Prudential Douglas Elliman; Jenet Levy: Real Estate Agent, Halstead Property, LLC; Mildred Ramos: Principal/Director Global Operations, Shen Milsom & Wilke, LLC; Maria E. Marin: President and Founder, MEM Cargo Foreign Services, Inc.; Sophia Bently: Opus Artists, LLC; Louise Nicholson: Tour Guide to India and Freelance Journalist.
The New York City Local Chapter all met for networking meetings in September and October. The meeting held on October 24th featured guest speaker Janine Schindler of JAS Coaching and Training.
Janine is the owner of JAS Coaching & Training, Inc. (JASCAT), an international executive coaching and training company. Janine is a highly trained executive coach holding the highest credential awarded by the International Coach Federation – Master Certified Coach (MCC). Her latest achievement was launching a Coaching Certificate program within the City University of New York's Brooklyn College, launching the fourth. JASCAT clients include the executives and business owners who want immediate impact and sustained results. Her intuition, high integrity, professionalism, and expertise, accompanied by a sense of humor, enable her to be a great catalyst for professional and personal growth.
Workshop Title: What's your style- your communication style, that is!
NYC Chapter meeting was held at Prudential Douglas Elliman the office of member Candice Delevante on Monday Oct 24th, 2011 from 6.30-8.30pm. Members arrived signed in and socialized with each other over wine and snacks for about 30 minutes before the workshop began.
Louise Newsome welcomed the members and discussed the upcoming filming of the NAPW infomercial that will be held at Toku in Manhasset on Nov 7th with a call back for about 15 members to then be interviewed and filmed the next night at Capitale in Manhattan.
Janine followed with her workshop that was an instant map that leads individuals to a better understanding of their communication style and that of others. This understanding helps to increase effectiveness in a range of "people situations" and provides insight into the behaviors of others.
"You will be on the road to self- understanding and better business relationships!" she said.
Participants can significantly enhance personal effectiveness by honestly evaluating their style and selecting strategies that maximize strengths and minimize weaknesses. With an insight to one's style, individuals gain insight on self-awareness/self-management, performance coaching/managing others, team building, visioning/long-range planning, customer service, change or transition management and relationship success both professionally and personally.
Upon completion of the workshop, members were excited and inspired. The women were engaged and, with the communication skills learned in this workshop, were able to move around the room and learn more about each other.
The final part of the chapter meeting was the monthly business raffle. There were three members that brought in their product or service. Jennifer Makaw,Suffolk County Chapter President,of Prints Carming Graphics, LLC,Art Director/Designer,offered a new business card design. Vava Buitenkant of Buitenkant Advertising & Design, Creative Director brought in a collection of her holiday and gift cards. Julie Holtzman of Eclectricity Ensemble a Musician/Educator offered an invitation to an event of music and singing.
Members Who Attended the October 24th meeting included Louise Newsome: NYC Chapter President, NewwayUSA LLC Office Design, Construction, Technology and Relocation; Janine Schindler: NYC Chapter Vice President Special Events Committee, JAS Coaching and Training, Master Certified Coach; Candice Delevante: Prudential Douglas Elliman, Licensed Associate Real Estate Broker; Jade Norfleet: NYC Chapter Special Events Committee, Innovative Popularity, LLC, Marketing Director; Valerie Young: NYC Chapter Social Media Committee, MSG, Director of Media Sales; Laura Rivchun: NYC Chapter Mentor Committee,LR Consulting; Rosemary Manuele Serra: Nassau County President, Leavem Breathless, Skin Care; Jennifer Makaw: Suffolk County Chapter President,Prints Carming Graphics, LLC, Art Director/Designer; Aida Khalaf-Parker: Self-employed; Bonnie Berman: Sasha Designs, Interior Designer; Vava Buitenkant: Buitenkant Advertising & Design, Creative Director; Eliane Amherd: Eliane Performs, Musician; Jenet Levy: Halstead property, LLC, Real Estate Agent; Julie Holtzman: Julie Holtzman Eclectricity Ensemble, Muaician/Educator; Cynthia. G. Peacock:Biz Virtuoso, Inc, Business Consulting; May Matta-Aliah: In The Grape, Wine and Spirits Education; Etta Jackson: The Institute Of Conscious Global Change Inc, Non For Profit; Khaoula Najah: Bloomberg LP Financial News, Relationahip Manager, Sales; Belinda L Allen: Smith & Allen Consulting, Inc, Information Technology; Eva Weiss: Project Management Consultant, Finance/IT; Marta Mondelli: City Animal Productions, Producer, Writer; Crystal Cotton: Crystal Clear Connextions LLC, Career Development Consultant; Darlene Haywood: DH Essence of Wellness, Health and Wellness; Cheryl Fleisher: Baruch College Division Of Continuing and Professional Studies, Marketing and Communications; Nina Cochran: CodeNYC, Graphic Design; Rosemary Dooley: McCormick & Dooley PLLC, Law; Florence Washington: National Urban league, Not for Profit; Daisy Vasquez Figueroa: Suny UHB @ Long Island College Hospital, Healthcare; Dana K Khuthaila: Dr. Dana Khuthaila, Plastic Surgeon; Mayra L Troccoli: Doncaster, Fashion Stylist and Wardrobe Consultant; Louise Nicholson: Freelance Consultant, Writer, Guide/Lecturer, All Aspects Of India; and Tiffany Albert: Fusion Spa, Clinical Aesthetician.
For additional information regarding the NAPW New York City Local Chapter and/or [NAPW please visit http://www.napw.com.
Follow NAPW on Facebook and Twitter.
###