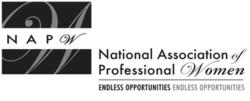 Our guest speaker, Ted McLyman, CEO of Apexx Behavioral Solutions, presented a compelling story about how behavior drives money decisions and that the common wisdom about personal finance is wrong.
Garden City, NY (PRWEB) November 15, 2011
The Local Augusta NAPW Chapter met on Wednesday, October 26th at 7:00 PM for a Halloween monthly meeting at Ryan's Steakhouse in Augusta, GA. Ryan's Steakhouse has a variety of foods on their buffet from soup to dessert that the whole family can enjoy. It is a very friendly atmosphere.
Sue Pellerin, President kicked off the October meeting by welcoming attendees to the Local Augusta Chapter of NAPW. Attendees were greeted at the registration table and many were dressed in orange and black or their costumes for the Halloween-themed meeting. All attendees were given notebooks, pins, and packets of information regarding the NAPW organization and website.
Attendees present for the meeting included Inger Carter, Supervisor with MCG Health, Inc.; Sheryl Jackson, Patient Accounting Supervisor; Diane Provost, Independent Mary Kay Sales Consultant, and new attendee, Diekahia Daniels – a student looking to start her own business.
The chapter welcomed guest speaker Ted McLyman, Financial Planner and Author of "Money Makes You Crazy".
"Our guest speaker, Ted McLyman, CEO of Apexx Behavioral Solutions, presented a compelling story about how behavior drives money decisions and that the common wisdom about personal finance is wrong," Sue said. Building on over thirty-five years of experience as a leader, educator, financial advisor and business owner, Ted's book offers a refreshing new approach to money management.
"Money Makes You Crazy" is a prescription for money sanity. The book draws on Ted's vast understanding of behavioral finance and explores why people continually make bad money choices. It offers a light and entertaining account of how human nature conspires against a person making money choices. Ted has the sense to admit that even people who manage other people's money struggle to understand how and why people do what they do with money. "Ted has figured out a missing piece in the human money equation that others have ignored for years," said Sue.
Also in his book, he points out that "you" must take charge of your financial planning. A person's plan must be tailored to her individually, not a cookie cutter plan that is applied to all. In order to do this, one must identify what makes her tick and identify her core values. In other words, she needs to know her "behaviors". If a person doesn't take this fundamental step, the chances that she will identify, follow through and ultimately meet her financial objectives are greatly diminished.
To talk to Ted about financial planning, members may contact him at 706-860-2490, email him at ted@myapexx.com, or visit his website at http://www.myapexx.com for more information.
The chapter also sponsored prize giveaways. During the meeting, members played Halloween games and distributed prizes to everyone attending. The chapter played a Halloween Movie Trivia Game to see how many things each person could remember about their favorite scary movies. Also, Sue Pellerin showed members a jar filled with Halloween Candy and attendees had to guess how many pieces of candy were in the jar for a prize.
The Augusta Chapter Meetings will be held on Wednesdays each month in Augusta, GA at the Ryan's Steakhouse on Bobby Jones Expressway and will be posted on the Augusta Chapter page of the NAPW Website for future reference as follows: November 16th, and December 14th. The 2012 meetings will be posted a later date. Volunteers were requested to help Sue with the events, meetings, pictures for the future.
The next meeting for the Local Augusta Chapter will be held on November 16th, 2011.
"The next meeting will be a Thanksgiving-festive meeting, so please bring your favorite
Thanksgiving Dessert," Sue asked. There will be Thanksgiving games and prizes for those who attend.
The next guest speaker will be Diane Provost, who is a Mary Kay Consultant. "Diane will be giving all of our ladies a makeover," Sue announced. "This will be a lot of fun so please make plans to attend and get some great ideas about your skin care." The chapter will also play Thanksgiving games and give away some more prizes.
The meeting was adjourned at 9:00pm. For additional information regarding the NAPW Augusta Local Chapter and/or NAPW, please visit http://www.napw.com.
Follow NAPW on Facebook and Twitter.
###