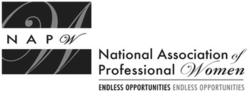 We are still at the information gathering stage but will soon make a decision on which charities to assist with, when, or how
Garden City, NY (PRWEB) December 13, 2011
The newly formed NAPW Honolulu Chapter met for the very first time for a networking meeting at The Waioli Tea Room in Manoa Valley, Honolulu, Hawaii on Friday, December 9th, 2011. The Salvation Army's Waioli Tea Room was built in 1922, and served as an adjunct vocational training center for young women in residence at the adjoining Children's Home which was established by The Salvation Army in 1909.
Leslie R. Lewis, President, kicked off the meeting, by welcoming everyone and havingthe members introduce themselves. An agenda and a survey were handed out to the attendees. Some guidelines regarding the chapter derived from the bylaws were presented. Leslie opened the floor for discussion on projects the group might want to take on and future meetings.
Projects discussed included the creation of a Facebook page to connect with each other and schedule events, and fundraising and awareness efforts for various charities. Possible candidates for charities included the Dyslexia Tutoring Center of Hawaii, Dress for Success, and Susan Komen for the Cure. "We are still at the information gathering stage but will soon make a decision on which charities to assist with, when, or how," said Leslie.
The Waioli Tea Room staff assisted in taking the first group picture with the NAPW banner in front of the restaurant. Members said their goodbyes and all in attendance were encouraged to bring a friend to the next meeting.
Members attending included Leslie R. Lewis (President), Realtor Associate and Certified Distressed Property Expert with Prudential Locations LLC; Bonnie G. Prebula, Owner, Artist, and Astrologist, with Holiday Gift Gallery & Studio and Astrology Consultant Service, Inc.; Elnora W Hiers, MS, National Certified Counselor, Licensed Mental Health Counselor, Community Based Case Manager NCC with North Shore Mental Health; Laura L. Lund, Professional Development Trainer/Coach at University of Hawaii; Margarette Pegi Minicola Pang, Certified Dyslexia Testing Specialist, Certified Barton Tutor Founder and Director of the Dyslexia Tutoring Center of Hawaii, Inc.; Maria Ruthella R. Ramos, Contractor, Engineer, Project Manager, Estimator for Type R Contstruction; Guests in attendance included Angelica Pang, Fe Edita M. Velasco, Joelle L. Miyashiro, Sonia Q. Cosio, Kathy K. Sokugawa. NAPW Honolulu Chapter members unable to attend included Roseann Bronston, Rebecca L. Covert, Lauzanne Lai Sheong Fun, Ann A. Kutaka, Dawn Omalza, and Rebecca Schumacher.
For additional information regarding the NAPW Honolulu Local Chapter and/or [NAPW please visit http://www.napw.com.
Follow NAPW on Facebook and Twitter.
###