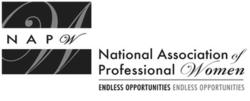 In upholding our mission, we have elected to support the Indy Dress for Success program throughout 2011 in several ways...
(PRWEB) June 22, 2011
The Indianapolis NAPW Chapter met for dinner and a wine tasting at DIVSYS International Headquarters on June 9, 2011. DIVSYS International is owned by NAPW member, Tammie Fish and her partner, Carol Bentley. DIVSYS is a women-owned company that fosters the culture of a reliance on technical excellence through modern quality techniques and continual education of team members.
As a result, managers and technical experts are required to maintain academic credentials. Almost all of the team at DIVSYS is a Lean Six Sigma Black Belt through the GE program. All members of the staff are proficient with the IPC specifications. This dedication to quality, continual improvement, and technical excellence is the genesis for the DIVSYS concept. http://www.divsys.com/
Chapter President, Lynn Moore kicked off the meeting by welcoming everyone, briefly speaking about the Indy Chapter meeting agenda. Members were asked to introduce themselves and network during the meal. Dinner was provided by Romano's Macaroni Grill as a delicious accompaniment to the wine tasting event.
Members attending previous meetings:
Shelley Coughlin, Jaye Miller, Mikki Post, Ronda Spurrier, Vickie Provson and Andrea Ciobanu.
New members present for the meeting:
Carol Bentley, Owner of DIVSYS International. Carol had been in the industry and worked for a similar company when she and Tammie Fish decided to start their own. Carol brings her expertise in PCB Board design to a women-owned and operated company that serves clients on a global scale. Thanks to DIVSYS for hosting the meeting!
Nita Conaway handles the accounting details of DIVYSY and has worked with Carol and Tammie for many years. Nita enjoyed meeting the group and helped host the June meeting.
Barbara Bade, guest of Andrea Ciobanu, is a realtor with Pursuit Realty. Barbara works in the Indianapolis metro area and enjoyed her first experience with NAPW Indy. Barb plans to become a NAPW member and looks forward to future meetings.
Jennifer McNett, Tax Manager at BGBC Partners, LLP, has finished her tax season and is happy to join Indy NAPW for her first meeting. Jennifer formally joined the organization in March and is ready to get started networking and meeting other NAPW members.
Melissa Trisler, guest of Mikki Post, is the Office Manager at Holman Dental. Melissa brought a lot of energy to the group and all looked forward to her joining the meeting again in July.
Stacy Phillips, guest of Ronda Spurrier, is the Owner of Gracie Properties. It was agreed that it was great to have Stacy join and all looked forward to her participation in future meetings!
Speakers:
Michael Klesmith, Owner, Winemaster Imports
5655 W 74th St, Indianapolis, IN 46278 317-329-5596
Winemaster Imports is a wholesale wine distributor that has been in business for nearly fifteen years. Their staff shared their expertise with the Chapter as attendees learned key facts about wine tasting and pairings. Sipping, tasting, or drinking was optional. An Italian menu was provided along with chocolate to go with Mike's delicious wine!
Swirl – Smell – Swirl – Taste!
Dr. Shelley Coughlin, Coughlin Chiropractic, shared a few of the best things people can do to empower their bodies to heal and carry them into long and healthy lives:

Drink more water! Half the body weight in ounces
Exercise – even 2-3 times per week for 30 minutes makes a difference.
Take multi-vitamins.
Take enzymes with meals…takes care of stomach problems and reflux.
Stretch muscles to relieve pain in joints and prevent injuries.
Yoga and Pilates lower stress!
Meditation and Prayer
Get a full night's sleep – at least 8 hours.
Avoid stimulants and exercise within 3 hours of bedtime.
Maintain ideal weight and stop smoking.
Start reading labels and select healthier options.
Avoid "trans-fats" and hydrogenated oils to lower cholesterol.
Add 1 tbsp of organic apple cider vinegar + 1 tbsp of local honey to 8 oz. hot water to alkalize the body.
Smile and Laugh! They increase positive attitude and lower stress.
Migraine headaches and digestive issues? Could be allergies. Get tested or try a food rotation diet. Gluten and dairy products are the top two offenders.
Avoid any form of sugar! It increases inflammation and builds up insulin resistance (causing diabetes) – just two of the 140 ways sugar destroys your body.
Aspartame, neurotoxin, or formaldehyde? (AKA: NutraSweet) is harmful to the liver and nervous system and breaks down into formaldehyde in your stomach! DO NOT give to pre-teens and younger as they cannot metabolize the toxins in their system.
Consult your physician about a detox cleanse 2-4 times per year to lower your body's toxic load.
Take a deep breathe…from the stomach.
"Hip- Hinge" when you lift heavy objects and protect that back!
See a chiropractor! Regular spinal adjustments help to improve posture, restore normal nerve tension, increase white blood cell count for 24 hours, correct imbalances, improve neck and back movement, reduce injuries, and stimulate the brain among other things.
Contact Dr. Coughlin at coughlindc@gmail.com http://www.coughlinchiropractic.com
Christmas in July – Suits for Success Kickoff!!!
NAPW's Indy Chapter members are committed to supporting women as they connect, learn, grow and inspire other women. "In upholding our mission, we have elected to support the Indy Dress for Success program throughout 2011 in several ways," said Chapter President, Lynn Moore.
The Chapter's support will include:

A challenge in June to engage other women at work to participate in the Christmas in July – Suits for Success Drive! The Chapter is asking members to raid their jewelry boxes for accessories that would complete a special interview outfit – including shoes and purses. All suits and accessories – including costume jewelry, shoes, purses, belts, etc. will be donated at the July meeting.
The Chapter will host the July 7 meeting at the Dress for Success headquarters at 820 N. Meridian St., Indianapolis, IN to deliver "gifts", tour the facility and learn more about what they can do to support this organization.
On September 22, the group will attend "Stepping Out in Style," the popular fundraising event held at the JW Marriott, Indianapolis, IN beginning with a 5 pm cocktail hour followed by speakers and a celebrity fashion show.
On December 13, NAPW will provide a meal and speakers for Indy Chapter members and clients of Dress for Success. NAPW members will participate in a panel discussion and provide thoughts on the written rules of the workplace, the unwritten rules of the workplace, financial planning, and work/life balance. Other members would be preparing to serve a meal for the group.
The Indianapolis Chapter Meetings are posted on the Indy Chapter page of the NAPW site:
http://www.napw.com/chapter/90/indianapolis/
Upcoming Meetings:
July 7 at Dress for Success Indy, 820 N. Meridian, Indianapolis, IN
August 11 – Dayspring Center
September 13, October 12, November 10 dates are in the planning stages!
December 13 – Dress for Success Indy, 820 N. Meridian, Indianapolis, IN
Meetings are held at 6:30 and will be moved (for convenience to all) to various locations around the I-465 loop.
Upcoming Events: The 2011 Midwest Conference for Women hosted by NAPW on Friday, November 18. Register online for both via the website or email they received. Those interested in attending the Midwest Conference and would like to travel as a group, contact Lynn Moore. 317-431-8562 or mooreinnovative(at)att(dot)net
For additional information regarding the Indianapolis local chapter and/or [NAPW please visit http://www.napw.com.
Follow the NAPW on Facebook and Twitter.
###