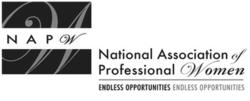 You can make a difference and prevent further tragedy by hosting an event, attending a Purchased event or by giving financially...
Garden City, NY (PRWEB) October 19, 2011
The Indianapolis NAPW Chapter gathered at Piper's Café in Greenwood, IN on October 12, 2011 for their monthly networking meeting. Chapter members enjoyed dinner, updates and a presentation by speakers from Purchased, a non-profit organization committed to abolishing child exploitation and modern day slavery.
Attendees included current members Carol Coots, Jaye Miller, Bridget McDaniel, Sally Esbaum, Jamie Van Deusen, Nita Conway, Shannon Hitchcock, Vickie Proksch, Mikki Post, Milessa Trisler, Andrea Ciobanu and Lynn Moore, Chapter President.
Guests attendees included Diana Groce, Sarah Russell, Jessica Thorne and Rita Wise
Attendees were asked to answer the following: What would you do if you could not fail?
While Melissa Trisler enjoys her office manager position with Kolman Dental, she would love to learn to sail and make the time to sail around the world.
Mikki Post would like to be able to use her chemistry expertise to join the FBI and follow her secret desire to work undercover.
Vickie Proksch, Creative Products, Inc., loves to learn so she would seek new ideas and take advantage of learning from others.
Shannon Hitchcock enjoys her work at UPS but her heartstrings are telling her to open a gymnastics and cheer company.
Sarah Russell is a full time teacher but would truly enjoy the opportunity to make travel and working in a nonprofit organization full time.
Jessica Thorne is also a teacher but her true passion lies in making Purchased a full time occupation.
Nita Conway is in charge of the accounting at DIVSYS but would truly enjoy providing community support as a full time occupation.
Rita Wise is currently an author and publisher and dreams of a time when she can travel and write even more.
Jamie Van Deusen, Desk Top Resources, has her eyes set on marrying John Stamos and would risk failure if she could hear "I do!"
Diane Groce spends her time with Kindred Health Care but would truly enjoy travel, photography and being able to shave both legs on the same day!
Lynn Moore, Moore Innovative Solutions, loves the variety of her work and enjoys discussing topics and ideas so she would enjoy taking Oprah's time slot and hosting her own talk show!
Carol Coots, Practical Cost Reduction, would like to work to help Indiana families understand the process and value of money by educating them with the expertise she provides.
Jaye Miller, Dept. of Defense, has a goal of ensuring success with the government but would thrive in the world of inspirational speaking to youth and women – encouraging them to empower themselves.
Bridget McDaniel, an attorney, would enjoy opening a restaurant to advance her management, entrepreneurial and culinary skills.
Sally Esbaum, Desk Top Resources, has a passion for fashion! She would enjoy being a buyer for a women's specialty shop.
Andrea Ciobanu, an attorney, would continue to find fulfillment in successfully representing children and speech impaired clients in situations where she can truly make a difference.
Purchased – Human Trafficking Awareness and Education is run by Jessica Thorne and Sarah Russell. These are the facts…but they don't have to be:

The average global price to buy another human being is $90
Every year more than 100,000 children in the United States are forced to engage in prostitution or pornography.
Human trafficking is a $32 billion industry annually
"You can make a difference and prevent further tragedy by hosting an event, attending a Purchased event or by giving financially," Jessica said. Visit http://www.purchasedevents.org.
Purchased Partners include: Prevention Love 146 http://love146.org/
Rescue International Justice Mission http://www.ijm.org/
Restoration Rapha House http://www.raphahouse.org/
Reintegration Center for Global Impact's Daughters Project http://www.centerforglobalimpact.org/cambodia.shtml
NAPW Indy has elected to adopt a family from the Dayspring Center for Christmas! Nita Conway is coordinating the Adopt-A-Family project to provide a family with a Merry Christmas from NAPW. Members were invited to contact Nita Conway nita.conaway(at)divsys(dot)com with their pledge amount. Nita will provide a report to determine the amount and number of families the chapter will sponsor from Day Spring Center. Members were asked to please contact Nita before November 1.
The chapter's next meeting will be held on November 10 at 6:30 pm. The chapter will host the meeting at Second Helpings located at The Eugene and Marilyn Glick Center, 1121 Southeastern Ave., Indianapolis, IN 46202, and will participate in their monthly Community Awareness Night – which automatically provides tasty food items, Board Member representation and tour of the facility. Second Helpings is another great organization! Learn more about how this organization accomplishes the goal of eliminating hunger, empowering people and rescuing food. Visit http://www.secondhelpings.org/. Members were encouraged to RSVP by November 7.
On December 13 at 6:30, NAPW Indy Chapter will provide a meal and speakers for members and clients of Dress for Success Indy. NAPW members will participate in a panel discussion and provide thoughts on the written rules of the workplace, the unwritten rules of the workplace, financial planning, and work/life balance. Other members would be preparing to serve a meal for the group. The chapter was invited to contact Lynn Moore regarding their willingness to serve the meal, participate in the panel discussion or assist with the planning. Dress for Success Indy, 820 N. Meridian, Indianapolis, IN.
Panelists so far include: Danuta Panich, Ellyn Traub, and Jaye Miller –there is space for six panelists to share their one philosophy, advice, etc. for each of the three topics: Financial Planning, Work/Life Balance, and Written and Unwritten Rules of the Workplace.
Hosts interested in serving the meal to DFS clients include: Sally Esbaum, Vickie Proksch, and others are welcome!
For additional information regarding the NAPW Indianapolis Local Chapter and/or NAPW please visit http://www.napw.com.
Follow NAPW on Facebook and Twitter.
###