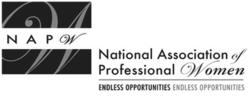 The National Conference in NYC, and what I saw happening there, inspired me to bring this level of networking to Lexington...
Garden City, NY (PRWEB) June 22, 2011
The NAPW Lexington Chapter launched their first official meeting on Saturday June 18th, 2011 from 12n-1pm at Cheddar's Casual Café. Announcements were made on the Chapter Wall, and details were listed in the meetings section of the Chapter page. Local area members were emailed were sent to each Chapter Member.
Misty Dotson, Coding Associate and President of the Lexington Chapter, opened the meeting by welcoming everyone and introducing herself. Each person was asked to briefly state who they were, what they did, and what they hoped to accomplish as an NAPW member.
Maggie Ciolek, owner of Ciolek Insurance Agency and Exclusive Allstate Agent, was happy to see Lexington become a working chapter. She started her business less than a year ago and joined the NAPW to grow her business through contacts and referrals. Maggie brought up positive ideals to grow the Lexington-area network. She suggested focusing on opportunities to grow membership, involving guest speakers, and using chapter connections to grow businesses.
Melanie Ward, UNUM Benefits Counselor, was an invited guest to this meeting via Chapter President Misty Dotson. Melanie was been invited to join the NAPW and was interested in seeing what the meetings would be like. Melanie asked why Misty chose to take on the role of chapter president which required the development of the Lexington Chapter. Melanie recommended a retreat for NAPW members, as something that would encourage growth of the membership. The idea was readily agreed upon by Misty and Maggie. The Regional Conference in Chicago is being discussed as a potential option.
"The National Conference in NYC, and what I saw happening there, inspired me to bring this level of networking to Lexington," said Misty.
The mission of the NAPW, benefits, networking, and continuing education were also discussed. A consistent meeting date and time was considered, and it was determined that meetings would take place on a weeknight. The Chapter selected Tuesday night for next month's meeting and Maggie has offered the use of her conference room for this meeting. The next meeting is scheduled for 6pm Tuesday, July 19th, 2011 at the offices of Ciolek Insurance.
For additional information regarding the Lexington local chapter and/or NAPW please visit http://www.napw.com.
Follow us on Facebook and Twitter.
###