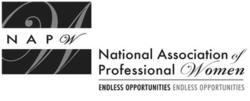 The chapter was excited that Melodie was able to provide tips and insight into effectively using social media.
Garden City, NY (PRWEB) November 23, 2011
The NAPW Minneapolis Local Chapter met for a professional networking meeting and breakfast at the Sofitel Minneapolis' Chez Collette restaurant in Bloomington, Minnesota on November 3rd.
Sabra Brown kicked off the meeting by welcoming attendees and encouraging the members to introduce themselves.
Members in attendance included Sabra Brown (president), Chief of Public Affairs for the 934th Airlift Wing; Kris Pearson, Realtor Senior Advisor for Keller Williams Integrity Realty Lakes; Sherri Roseen, Partner in the Business Advisory Services group at Froehling Anderson, Ltd.; Melodie Neff (new member), Technical Staffing Supervisor at Superior Group; and Kathy Scherer, Accounting Manager at Titan Energy Systems. Guests in attendance included Terri Rea (guest of Sabra Brown), who is an independent business owner of Simply You jewelry. She is in the process of joining NAPW.
Sabra described the networking and continuing education opportunities NAPW offers and passed out a list of seminars offered by Star 12 in the upcoming months in the Twin Cities area. She also discussed the various member benefits of being a part of NAPW.
The Minneapolis Chapter's events are now listed on EventBrite.com to better track RSVPs and attendance. Members were encouraged to use this site to sign up for meetings.
Melodie Neff gave a presentation on effective social media skills and how to properly use professional social media sites like Linked In. There was quite a bit of interest from all attendees on the matter of using Facebook as a personal site versus using it as a professional tool to garner new customers or hightlight services and products.
"Social networking is an important topic for business professionals," said Sabra. "The chapter was excited that Melodie was able to provide tips and insight into effectively using social media."
The chapter expressed intrest in hosting a women's career fair in August to encourage women to showcase their services and products. More information will be available on this topic beginning next year.
Some of the NAPW Minneapolis women will enter the Walk to End Hunger, November 24th at the Mall of America in Bloomington. All NAPW Minneapolis members and guests are welcome to join the walk. The cost to participate is $25 for each adult.
The group will collect clothing for Dress For Success at the next meeting, so members were advised to bring gently used, clean business attire and accessories to donate.
Members discussed the need to keep meetings free of costs as that could be a deterent for some women to attend the monthly get-togethers.
The next meeting will be held on December 6th at the historic Cedarhurst Mansion in Cottage Grove at 3:30 p.m. Those who would like to join in a formal Christmas High Tea can do so at 3 p.m. at the same location. The cost for the tea is $25 each. A white elephant gift exchange will take place at this meeting. All attendees are encouraged to bring a gift from home to exchange with other attendees.
Sabra Brown thanked everyone for attending and encouraged women to bring a friend to the next meeting.
For additional information regarding the NAPW Minneapolis Local Chapter and/or NAPW please visit http://www.napw.com.
Follow NAPW on Facebook and Twitter.
###