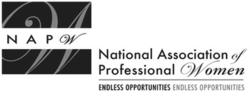 The presentation proved to be an interesting and an extremely useful topic for the holiday season as solutions, choices, and actions were discussed.
Garden City, NY (PRWEB) December 13, 2011
The NAPW Naples Chapter networking meeting on November 17th was held at Flemings in the private dining room during lunch. It was considered another exceptional outcome for the chapter as twenty-eight women came to enjoy NAPW's high caliber of camaraderie and professionalism. NAPW Naples Chapter President, Margaret Jacobs and Vice-President, Kena Yoke welcomed all the attendees as everyone started connecting with each other. Non-perishable / canned food items were donated as requested to give to the less fortunate in the community who are still affected by the strain of the economy. Everyone was buzzing with excitement to meet and greet each other until the meeting started.
The meeting began with Vice-President, Kena Yoke announcing that everyone would introduce themselves briefly by name, vocation, and to share one thing to be grateful for in life to kick off the holiday spirit of Thanksgiving. This is what distinguishes the NAPW to be different from many other "networking meetings." Many other groups focus primarily on how "to get more business" while routinely emphasizing passing out business cards whereas the NAPW Naples Chapter builds connections and relationships first. Also, the NAPW Naples Chapter stresses the importance of giving to charitable causes and plans on becoming more actively involved in the community next year.
It was fascinating to hear all twenty-eight women express their gratitude for having work off, being able to visit family during the holidays, and even serious strokes of gratitude were expressed such as loved ones fighting cancer. Sharing a personal moment of appreciation with each other created a connection among the group. Also, Trisha Borges of First Class Plumbing, Michelle Borders of Naples Network Services dba MyEnviro.com, and Bethann Kassman of Go Beyond Network were inducted as new NAPW members. They were congratulated and welcomed to the NAPW Naples Chapter.
NAPW "Women of the Year" award recipients were recognized for their demonstration of excellence and dedication within their professions. NAPW Naples Chapter President, Margaret Jacobs (2009) and Secretary, Jaci Sanabria (2010) were recognized for the previous years as well as Vice-President, Kena Yoke (2011) who was awarded among this year's NAPW Women of the Year. All three have been formally acknowledged by NAPW and by their local Naples Chapter.
Marianne Oesher of Between Two Hearts, and an NAPW member, gave a presentation on "Surviving Holiday Stress." Marianne did research and prepared for this important topic that is often overlooked due to the busyness of the holiday season. She diligently prepared for her presentation in advance by distributing questionnaires during October's launch to research what the NAPW Naples Chapter would hear during November's meeting. She opened up with a quote from infamous work of Charles Dickens "Tale of Two Cities". "It was the best of times, it was the worst of times, it was the age of wisdom, it was the age of foolishness, it was the epoch of belief, it was the epoch of incredulity, it was the season of Light, it was the season of Darkness, it was the Spring of hope, it was the winter of despair…" She then elaborated on the general psychological differences between men and women and on how each gender handles stress. The results were amazing as she also emphasized the technical physiology on how males and females are wired. Acts of love, random acts of kindness, being aware of pain points, and respecting differences were emphasized during the presentation as well. Marianne then had the group do an interactive pairing exercise, one-to-one, to explore the depths of holiday stress with each another.
"The presentation proved to be an interesting and an extremely useful topic for the holiday season as solutions, choices, and actions were discussed," Margaret said.
Marianne Oesher's presentation inspired Barbara Hoff of Yes Lord World.com and NAPW member to create a poem of her interpretation, which she wrote minutes afterwards. Barbara shared it to the group to support Marianne's presentation and the core of what stress represents in life:
Best of Times Worst of Times
Stress takes over in both times,
We tend to worry till everything's fine.
Our anticipation goes astray,
Somewhere along the way.
When we have a mountain top experience
We're in the best of times in our life,
Everything is going along great day and night.
Before we know it we're on a downward swing,
Wondering what the day will bring.
# 22249 11/17/11 © 2011 Barbara A. Hoff
Next, Maurica Hurley, Business Development Partner of Dream Fly Marketing was given huge kudos for assisting NAPW Naples Chapter in a change of venue. She coordinated the menu choices with Flemings that the group loved. The choices were an appetizer of either French Onion Soup or Flemings Salad, an entrée of Chicken Caesar Salad, Wicked Cajun Barbeque Shrimp, Flemings Prime Burger or Ahi Skewers, and dessert of Mini Crème Brulee. She already has confirmed the NAPW Holiday Celebration location which will be held on 12/15/11 at "M" Waterfront Grille. It was decided that Maurica will be in charge of coordinating this for NAPW Naples Chapter to give a fresh new perspective to each month's meeting in addition to obtaining and formally presenting each speaker for 2012.
The meeting closed with additional discussions regarding the Holiday Celebration Party on 12/15/11. There will be a charity book collection for children, a raffle of gift certificates donated by local communities, and an ornament exchange with an incredible festive holiday menu. "M" Waterfront Grille was noted in Gulfshore magazine as one of the best restaurants for the food and incredible bay views. RSVP is highly recommended as spouses, partners, friends, family, and colleagues are encouraged to attend.
New Ground Photography held a special reception for the NAPW Naples Chapter on 12/5/11. Alex Zankevich and Greg Zasinets were the professional photographers who donated their time during the NAPW Naples Chapter Launch in October. The invitation was open to everyone to attend the wine and cheese party to view the photos for "Putting on Your Professional Profile" at New Ground Photography. Alex and Greg's studio featured a slideshow of all the photos and presented it to the NAPW Naples Chapter. New Ground Photography (NGP) mainly specializes in wedding photography producing exceptional magazine quality work in Naples and Miami. They also demonstrated that they are capable of much more than the work they did for NAPW Naples Chapter. The party was a success and the members who were not able to attend will have another opportunity to view the photos at the Christmas party and make arrangements to obtain their headshot digitally.
For additional information regarding the NAPW Naples Local Chapter and/or NAPW please visit http://www.napw.com.
Follow NAPW on Facebook and Twitter.
###