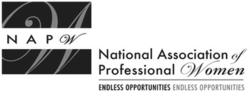 After Claudia completed her presentation we spent time networking together in small groups, just plain having a great time.
Garden City, NY (PRWEB) December 16, 2011
The Sacramento Chapter has two meetings, both a lunch and a dinner meeting, each month in order to accommodate the busy schedules of the members. While both meetings have the same agenda and speaker, people often elect to attend both meetings since the networking will be different each time. For the sake of simplicity, both meetings have been folded into one in these minutes. There is so much diversity of the women in our chapter, as is illustrated by the following summaries of their introductions.
Sharon Darrow opened the meeting by welcoming everyone. She then talked about the San Francisco chapter which has just been reactivated with a dynamic new President, and had an exciting first meeting. Many of the members are frequent visitors to Sacramento, so hopefully chapter members of both groups may get to know one another. She then talked about the new chapter starting up in Roseville, with the hope that as it becomes active the two chapters will get together. Since many members are not familiar with all the features and offerings available on the NAPW website, Sharon brought her iPad to show the site and how to navigate it. She encouraged everyone to ensure their profiles are up to date and to make sure that they have taken the step to officially join the Sacramento chapter -- which only shows about 80 members on the site out of nearly 500 on the monthly member mailing list! Next, the chapter moved in to the most important part of each meeting: individual introductions.
Andrea Meyer was excited to be a brand new official member of the NAPW Sacramento local chapter. She will be starting paralegal classes in January, to add to her impressive scholastic accomplishments of a B.A. and four Associate's in management, marketing, organizational behavior and leadership, and business. Andrea also makes hand-made greeting cards and brought samples for the chapter to enjoy.
Ramona Herriford is a health insurance broker, working at Herriford Insurance Services. She markets medical, dental, vision, disability, life insurance, and supplemental insurance through AFLAC. Ramona's focus is on educating people on what they have and on their choices and options. She works primarily with individuals and small businesses, but can handle large businesses as well.
Rebecca Ward is an interior designer and owner of Rebecca Ward Design. She does both residential and commercial design, with a primary focus on residential. If you want your home to look like the beautiful pictures in a magazine, she can make that happen. Rebecca can also help with getting your house or business ready for upcoming holiday parties.
Leigh Stepp is an attorney with Anwyl, Scoffield and Stepp, practicing general, civil litigation. She does defense work and is available for consultations on any type of legal matter including premises liability, trip and fall, and construction problems. If Leigh doesn't handle your specific type of problem, she can assist you in finding someone who can.
Teresa Shah is a medical social worker and provides assistance with long term care planning, writing advance directives, and communicating those plans with family. As part of advance planning she is very interested in Adult Day Care as a great way to keep people out of nursing homes. Teresa was also recently appointed President of the NAPW Roseville Chapter.
Beverly Sanchez is with Goodell, Porter, Sanchez and Bright LLP, a local CPA firm. She is the tax partner and is very busy right now with nonprofit clients. Beverly is also doing a lot of tax planning with her self-employed clients. She was very happy to report that there a lot of new businesses forming in the Sacramento area, and she helps them with proper planning for their tax and reporting requirements.
Christina Carter is in the telecommunications industry, helping people both make money and save money.
Susan Harke is both a CPA specializing in individuals, and a mobile notary. She puts both together and travels to clients when needed, for example, for nursing home residents that need to get their taxes done.
Cindy Fuzie is the owner of Fuzie Financial. She is both a financial planner and a women's wealth adviser. Cindy's mission and passion in life is to help provide a safe, comfortable atmosphere for women to build their own financial foundation. She believes that women can be financially independent and self-reliant, and it is her goal to help them get there.
Marissa Eldreth owns two businesses: BizWiz Consulting and Marketing Solutions, and City Connect International Magazine. Marissa's event, "Keeping the Legacy Alive" has been rescheduled for 2/18/12, and is all about keeping up her family tradition of giving back to the community. She was very excited about a new client who produces a chicken rotisserie, and also about new financing she now has available for companies with new products. With the new developments, Marissa is hiring people, and invited members to contact her if they know someone in need of a job.
Sharon Donat works as a Farmer's Insurance Rep, and has been licensed for about 40 years, but has been cutting back her time in the insurance field to do more with her family. She is spending time on genealogy and scrapbooking. Her latest project, for her daughter and granddaughter, is on California history and the contributions that women have made to California history.
Sharon Darrow, owner of Travel ID Cards, produces special travel cards -- KidsTravelCards, TeenTravelCards, AdultInfoCards, and PetTravelCards -- as well as custom cards for companies, organizations, and events. She also has a new affiliate program and invited any members with relevant websites to make the connection and start earning monthly commissions.
Dana Jacques is an OB/GYN Physician who relocated here from Wisconsin just over a year ago. She is an independent physician, which means that she can do what she wants with her practice. Dana has tried to create a comfortable atmosphere for her patients, having learned what they like after 10 years of practice in Wisconsin and several years in New York prior to that. She has an active presence on the web, including her website and Facebook page, so encourages women to check her out there if they are looking for a new physician. Dana loves working with women of all ages and has a special certification for working with women in menopause.
Diane Unger, Dana Jacques' mother, is visiting from Wisconsin and joined for the meeting. For the last 30 years, Diane has focused on managing leadership and management development for MetLife in New York City and Cigna in Philadelphia. Diane retired twice, and then started a consulting business partnering with local colleges. Her passion now is giving back to the community, and she does that by counseling with SCORE, a resource arm of the Small Business Administration.
Marcia Remington, joined the meeting as a guest, is currently looking for a position as an administrative assistant. She has several years experience in both administrative and customer service, and recently graduated with honors from Heald in her chosen field.
Corinne Villa, a friend of Marcia, is a retired schoolteacher and currently is an oil painter.
Stephanie Stancil-Hamstad is an RN with Sutter Medical Foundation-Advanced Dermatology and Laser Center. They do cosmetic surgeries such as liposuction, laser resurfacing, fractional CO2, Botox -- basically they do it all! "I have been a member since April and I have met some great women at these meetings," Stephanie said.
Sara Lopez is the owner of SGL Enterprises. She is a small online retailer, but her focus is to empower other moms to develop their financial wealth. The vehicle she has chosen for this goal is the Amway Corporation, and one of the many, many reasons is the health and wellness product line. Sara is particularly passionate about promoting good health, since one's future is based on maintaining good health. The Nutrilite line of products is organic, with no artificial flavors or preservatives. She was drawn to and impressed by these products partly because of her diabetic daughter. Now she wants to help other families dealing with chronic health conditions.
Sue Clark has been a writer for many years who says that she will write anything that someone is willing to pay her for! She enjoys ghostwriting, and has been specializing in military books. Sue is now specializing in memoirs, from consulting with people thinking about writing, to editing their material, to assisting them get their books ready for publication. She does a lot of editing of all types of books, non-fiction, fiction, poetry, even for corporations and businesses.
June Azevedo is a printing consultant and owner of Azevedo Print & Design. She reminded the group that websites, advertising materials, or business cards have to make an instant and favorable impression. June sees her job as helping her clients increase their business and reach new people.
Teresa Voudouris is a realtor with Davis & Davis in Roseville, working with clients in Sacramento and Placer Counties. Real Estate is her third career, after both administrative and insurance careers. Teresa has lived in the Sacramento area for forty years, loves people, loves homes, loves business and transactions, and loves helping people.
Janna Chin, a holistic coach and owner of FillYourCupUp, helps smart women get out of being overwhelmed and helps them become more efficient and productive in their lives and businesses. She has a program called Stress Less and Make More Money, with wonderful monthly events that include vendors, speakers, mini spa treatments, networking, and dinner.
Sharon, Marissa and Teresa talked about their experience at the NAPW filming event in Los Angeles. They met and were interviewed by Star Jones and had great fun networking at the Four Seasons Resort in Beverly Hills. In addition to Star's retinue and the NAPW staff people -- who were absolutely wonderful! -- they got to meet and share with many women from the Los Angeles, Westlake Village, Irvine, and San Diego chapters. The Presidents and chapter members were warm and friendly, and the setting couldn't have been nicer.
Guest speaker, Claudia Pruett, is the coauthor of "Cooking Dinner: Simple Italian Family Recipes Everyone Can Make" with her friend and partner Rima Barkett, and has an amazing list of accomplishments. In addition, Claudia and Rima formed "A Tavola Together", a nonprofit foundation for teaching kids how to cook healthy, tasty foods. Claudia's presentation was a fun and informative mix of cooking information about minestrone and bread mixed with wise information about the importance of families sharing meals together -- and even some good suggestions about how to accomplish that goal in today's busy world. The chapter was encouraged to check out the link to Claudia's site above, and look for her picture on her Focaccia bread mixes next time they are shopping at Trader Joe's, Whole Foods, Corti Brothers and other fine grocery stores.
Sharon said, "After Claudia completed her presentation we spent time networking together in small groups, just plain having a great time!"
For additional information regarding the NAPW Sacramento Local Chapter and/or [NAPW please visit http://www.napw.com.
Follow NAPW on Facebook and Twitter.
###