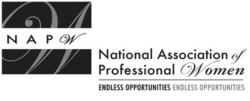 The information we received from Susan about cyber liability insurance was informative and relevant
Garden City, NY (PRWEB) September 27, 2011
The first meeting of the Saratoga County National Association of Professional Women (NAPW) was convened by Danielle Knapp on September 20, 2011 at the Malta Diner. Attendees included Danielle Knapp, Knapp Insurance Agency; Susan Marlette, Amtech Insurance Brokers; Diane Barnes, Glenn's Carpet; Karen Lonnstrom, Black Sheep Web Design; and Lynn Johnson, Long Pond Cabins.
Danielle started out by asking the group to introduce themselves and then Susan Marlette gave a very informative presentation on protecting electronic information that is taken from business customers. A brochure on Cyber Liability Insurance was provided and Susan provided additional data security information via a follow-up email which Danielle forwarded to all attendees.
"The information we received from Susan about cyber liability insurance was informative and relevant," Danielle said.
The group then discussed ideas for encouraging new members to attend, future meeting dates and future meeting topics, upcoming guest speakers and potential charity ideas. The following ideas and suggestions were offered by the group:
Future Meeting Dates – Several meeting dates were discussed and it was decided to have an evening/dinner meeting one month and a morning/breakfast meeting the next month.
New Member Ideas – The group considered distributing the newspaper press release offered by NAPW, creating a Saratoga Local Chapter Facebook Page, hosting a booth at the local Women's Expo next year, searching the internet for databases for women-owned businesses, each member bringing a friend to a future meeting, and contacting the Junior League of Schenectady & Saratoga Counties to see if any of their members would be interested in joining our association.
Charity Ideas – The chapter will collect clothing and personal items for the Women's Domestic Violence Shelters. Danielle & Diane will also volunteer at the Shelter to offer free haircuts and/or makeup.
Office Ideas - It was decided that the chapter will vote on positions for Vice President, Secretary & Treasurer at the next meeting in October.
The next meeting of the Saratoga County NAPW is scheduled for Monday October 24, 2011 at 9:00 AM at the Malta Diner. A morning meeting was scheduled to accommodate those that were not able to attend an evening meeting. The November meeting will be scheduled for the third week of November to avoid Thanksgiving and Danielle will check with Sharon at the Malta Diner to see what dates are available.
For additional information regarding the NAPW Saratoga Local Chapter and/or NAPW please visit http://www.napw.com.
Follow NAPW on Facebook and Twitter.
###