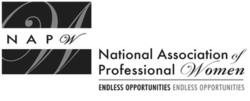 We all agree that NAPW membership brings a certain caliber of professional women that are serious about business and networking...
Garden City, NY (PRWEB) October 26, 2011
The Toledo NAPW Chapter met for dinner Bob Evan's Restaurant on Monroe Street, Toledo, OH on October 14, 2011. Bob Evan's Restaurant is a franchise that specializes in farm-fresh flavors that are delicious for the whole family. The restaurant on Monroe Street has been recently renovated and now includes a full-service bakery that is full of delectable treats for tempting any sweet tooth in the greater Toledo area.
Members attending the meeting included Shirley Pollman, President of the Toledo Local Chapter and Chocolatier of Pause…for Chocolate; Mary Sumrow, Vice President of the Toledo Local Chapter and Independent Associate for Talk Fusion; Barbara Jacobs, Ardyss International; and Carolyn Matteo, Secretary/Historian and Photographer of Ravynword's Sanctuary.
The meeting quickly commenced after the meal with the following introductions.
Barbara Jacobs was born and raised in Toledo, OH. She is a friend of Mary Sumrow and in fact, introduced Mary to Talk Fusion. Ms. Jacobs graduated from Libby High School and had additional education at Stautzenberger Business College. She is a retired tax auditor from the city of Toledo. Her desire is to make a "dint in the community".
Last meeting minutes were read and approved.
Shirley asked the group why each member chose to join NAPW. Answers included networking, building businesses, support, building relationships, getting to know people and creating friendships.
"We all agree that NAPW membership brings a certain caliber of professional women that are serious about business and networking," Shirley said.
Shirley proposed an alternate meeting room for when the group has then members or more. The Hungry Eye restaurant is located on Holland-Sylvania. The meeting room is free for 10 people or more. Otherwise, the cost of the room is $35.00. Dinner is optional.
It was reiterated that the Toledo NAPW chapter meetings are held on the second Wednesday of each month. The next meeting will be held at Bob Evans on November 9th from 7:00 to 9:00pm. Shirley will contact Key Bank to present their Key4Women program for the November meeting.
The chapter vice president, Mary Sumrow, proposed that the December 14th meeting be held at the Hungry Eye restaurant from 6:00 to 8:00pm. In addition, a gift exchange should take place. All members present agreed. Everyone will bring a gift for a woman that will cost no more than $10.00.
Shirley proposed that we do a service project for December. The chapter will sponsor a women's shelter with a gift basket consisting of a donation from each member's business plus a gift card from a department store such as Walmart. Carolyn Matteo, head of the charity committee, will investigate local women's shelters and propose which one the group will sponsor.
The chapter also discussed guest speaker options for meetings in 2012. They plan to invite local businesses to present topics on legal issues, business insurance, financial planning, and banking.
For additional information regarding the NAPW Toledo Local Chapter and/or [NAPW please visit http://www.napw.com.
Follow NAPW on Facebook and Twitter.
###