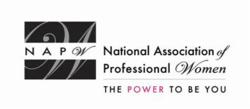 Everyone loved this form as it will allow us to not only grow our Augusta, GA Chapter, but also gain some possible clients for each other that we have not been able to do on our own.
(PRWEB) September 13, 2012
Members and guests of the Augusta, GA Local Chapter gathered on August 25th for a professional networking meeting at the Innovative Workspace Center on Shartom Drive in Augusta. Chapter member Joan Kerr, an Asset Protection Specialist since 2008, was the guest speaker and educated members and guests with tips and advice about finances.
Chapter President Sue Pellerin kicked off the meeting by welcoming everyone to the Augusta, GA Local Chapter. The meeting venue, the Innovative Workspace Center, is owned by TueElla Haynes, who graciously donated the use of her facility for all Chapter meetings. The Center allows you to enjoy being together in your own space and not be interrupted by noise or any other chatter. At the meeting, members and guests enjoyed a continental breakfast that was provided by the Chapter President and donations were graciously given to the venue host.
During the networking meeting, Joan Kerr, who is also a Financial Representative for Strategic Planning Masters, a premier financial services company with offices in Georgia and Florida, took the floor and shared her extensive financial expertise with members and guests and made an impression on the audience.
"Joan has a real desire to educate people in the area of finance and estate planning," said Sue.
She teaches financial workshops to all ages but specializes in the 50+ age group and is an approved financial representative for a women's organization, the JEWELS, which has a membership of over 2,000. Joan is sensitive to the concerns of people regarding their finances, especially in a time of economic uncertainty. She also understands how important every financial decision is for those who are retired or are nearing retirement. Joan has been a help to many in the CSRA in simplifying their lives and putting at ease worried minds over their financial future.
Joan is licensed through the States of Georgia and Florida Department of Insurance. She is an expert in helping people understand that a true financial plan consists of three main components
– Income Planning, Tax Planning, and Estate Planning.
"Leaving even one of these three out of a financial plan can result in devastating consequences to people as well as to their heirs," advised Joan.
In addition to the helpful financial tips members and guests heard from Joan, they also had plenty of time to network during the Chapter meeting's 'Five Minute Meet & Greet.'
"Members and potential members were asked to introduce themselves and tell us a little about their businesses and backgrounds," said the Chapter President.
Sue gave all attendees notebooks, packets of information regarding the NAPW website, and welcome information. The August, GA Chapter's Mission Statement and Brand Promise were repeated by all and the President explained to guests how to join NAPW.
Members and guests were asked to fill out an information sheet, which was part of the Chapter's
Wheel of Fortune' game whose purpose is to bring in more professional women to Chapter events. A member is put in the center of the wheel and she puts all of the contacts that maybe she cannot get in touch with or would like to invite to the Chapter's next event. The President then sends them a personal invitation to come to that event as a guest and potential member of the Augusta, GA Local Chapter.
"Everyone loved this form as it will allow us to not only grow our Augusta, GA Chapter, but also gain some possible clients for each other that we have not been able to do on our own," said Sue.
At the end of the Chapter meeting, everyone was asked to volunteer their services at each meeting; Sue told the group that a list would be handed out at the next event. Members and guests were informed the September meeting will be a buffet event with attendees bringing some food and refreshments for all to share. A menu will be provided by the President and everyone will choose an item to bring to the next event. Before leaving, members and guests were given a prize by Sue.
Sue announced a number of upcoming NAPW Augusta, GA Local Chapter events including the Greater Augusta Employer Committee Meeting on September 19th at 8:00am at the Georgia Department of Labor, corner of 6th Street and Greene Street in the upstairs conference room, in Augusta, GA; Aiken Makin on September 8th from 9:00am to 5:00pm in downtown Aiken, SC; and FREE Small Business Network Events on Monday, August 27th and Monday, September 24th where you can get advice from the experts to run and grow your business. Meetings will be held at the Innovative Workspace Center. To register for the events, visit csrabwfnetwork3.eventbrite.com.
The next Augusta, GA Local Chapter networking meeting will be held on September 17th from 6:00pm to 8:00pm, once again at the Innovative Workspace Event Center. September's guest speaker will be Miss Tiffany Brooks, who is the Director of Institutional Development at Paine College in Augusta, GA.
Members and guests who attended the August networking meeting were: Joan Kerr, Dorothy Grady, TuElla Haynes, Volante Henderson, Lisa Kolb, Vicki Harp, Tiffany Brooks, Estrella Albertese, and Augusta, GA Chapter President Sue Pellerin.
The National Association of Professional Women (NAPW) is the largest and most recognized network of female professionals. NAPW provides a forum where women can interact, exchange ideas, educate, network, and empower. NAPW Local Chapters allow members to maximize their experience through meetings, networking opportunities, and professional events.
For additional information regarding the NAPW Augusta, GA Local Chapter and/or NAPW, please visit http://www.napw.com.
Follow NAPW on Facebook and Twitter.
###