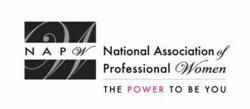 I'm excited to see us grow and evolve so soon after the Chapter's launch. We're now up to 22 NAPW Aventura Chapter members after only one official meeting.
Garden City, NY (PRWEB) July 28, 2012
More than 20 new members and guests of the NAPW Aventura Local Chapter gathered together July 19 for a professional networking meeting. This was the second meeting for the newly launched Chapter that got together for the first time on June 28. At that meeting, it was agreed by members and guests that a panel of local politicians and first-time candidates would make for a very interesting group of guest speakers, which indeed turned out to be the case at this month's meeting.
NAPW Aventura Local Chapter President Robin Lechner enthusiastically introduced the special guests to the crowd.
"We are honored to have with us Rosa Naccarato, candidate for Aventura City Commission #3; Jacci Seskin, candidate for Miami-Dade County Court Judge; Teresa Pooler, Miami-Dade Circuit Court Judge; and Susan Gottlieb, Mayor of Aventura. They will speak for a few minutes about the rewards and challenges they each face as a woman in her position, especially during a campaign year," said Robin.
The Chapter President directed the conversation that focused on what it's like being a woman in politics, and how they balance family, job, and candidacy. Members and guests were very interested in what the guest speakers had to say and found it to be an informative and lively discussion.
Having the opportunity to listen to a discussion by a group of such esteemed women is just one example of what members of Aventura Local Chapter may look forward to in the future. With more than 20 new members already signed on, the Chapter is off to great start.
"I'm excited to see us grow and evolve so soon after the Chapter's launch. We're now up to 22 NAPW Aventura Chapter members after only one official meeting," said Robin.
The Chapter President reminded guests that they are welcome to attend two meetings before joining the Chapter and encouraged them to talk to the other members or her if they had any questions. She also read the NAPW mission statement and the Chapter mission statement at both meetings and talked about the many benefits members will enjoy when they join.
"The benefits of being a part of NAPW is that you have the opportunity to meet other professionals you might otherwise not know, make friends, improve communication and public speaking skills, increase ability to act as a better resource for your clients, and share and increase resources," Robin told the crowd.
"NAPW Aventura Local Chapter provides members with a wealth of resources and services dedicated to the enhancement, empowerment, and promotion of their clients," she added.
At each meeting, members and guests had the opportunity to network and spent some time introducing themselves, talking about their businesses and careers, and mentioning what they would most like to get from the group.
"Everyone had 90 seconds to introduce themselves and talk about what is important to them. This is a great exercise to increase communication skills. Business cards were passed around the table," said Robin.
At the July meeting, it was announced that Pamela Gordon is the Aventura Chapter's new Vice President and Andrea (Andi) Simon is the new Hospitality Chair. Robin invited members to consider volunteering for the following positions that are still open: Treasurer: collects money for meals and pays restaurant; Secretary: records minutes, emails minutes to members, handles correspondence; Membership Chair: announces benefits of being a member, guides guests on becoming members, hands out organizational information and brochures; and Program Chair: arranges presentations and speakers.
The next scheduled meeting is set for August 23 at Anthony's, 17901 Biscayne Blvd., Aventura. The meeting is from 5:45 to 7:15; networking is 5:45 to 6:15.
The National Association of Professional Women (NAPW) is the largest and most recognized network of female professionals. NAPW provides a forum where women can interact, exchange ideas, educate, network, and empower. NAPW Local Chapters allow members to maximize their experience through meetings, networking opportunities, and professional events.
For additional information regarding the NAPW Aventura Local Chapter and/or NAPW, please visit http://www.napw.com.
Follow NAPW on Facebook and Twitter.
###