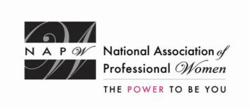 Photos are a fun way to organize your wardrobe, and mix and match outfits and accessories...
Garden City, NY (PRWEB) August 07, 2012
The NAPW Charleston Local Chapter met for several networking events this summer. The Chapter met at The Ice House this June in Summerville for a professional networking event. Members learned about the benefit of staying organized at home, at work, and even at play. The group also met for a Social Mixer at Accent on Wine to network and to discuss mutual business goals.
At the June meeting, Michelle Forrester, business owner of Style by Constantine, spoke about one of the most important components of her business: getting organized.
"Michelle organizes homes, small offices, filing, and storage systems, and computers. She has plenty of advice to offer on how we can all benefit from being organized," said Catherine.
Michelle described different levels of 'unorganized persons' and the way that poor organizational skills can negatively impact a person's productivity, stress levels, and well-being. She explained that "hoarders" are Level 3 'unorganized' persons.
Michelle addressed all of the day-to-day details as well, giving the group pointers on how to organize their closets. To maximize one's wardrobe, she suggested keeping photos of clothing and accessories. "Photos are a fun way to organize your wardrobe, and mix and match outfits and accessories," she said.
Michelle went to school for interior design. She was a realtor and now focuses her practice in the real estate industry, helping realtors and other professionals be as efficient as possible.
The Local Charleston Chapter met for a social event in July at Accent on Wine in Summerville where members networked and discussed mutual business goals. They had a surprise guest, Wendell Nolan, CEO-Editor of The Sentinel News. The members explained the NAPW website and Wendell interviewed President Catherine Marshall for an article, which will be posted on The Sentinel website and in The Summerville Journal Scene.
"We had great turn out," Catherine said of the meetings. "Feedback and overall response was great." Planning for future events was a key focus of the meeting, as well as the Chapter's plan to implement a Board of Directors and various committees. Members expressed a strong desire to continue meetings, invite their friends and colleagues, and speak at future meetings.
Among the members in attendance during summer meetings were Carolyn Goodwine, Lauren Williams, Robin Giangrande, Virginia Rgers, Donna Vallone, Raquel Byrnum, Gigi Spires, and Michelle Forrester.
The National Association of Professional Women (NAPW) is the largest and most recognized network of female professionals. NAPW provides a forum where women can interact, exchange ideas, educate, network, and empower. NAPW Local Chapters allow members to maximize their experience through meetings, networking opportunities, and professional events.
For additional information regarding the NAPW Charleston Local Chapter and/or NAPW, please visit http://www.napw.com.
Follow NAPW on Facebook and Twitter.
###