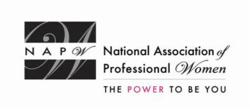 A photographer will be attending for those who want to have professional head shots taken.
(PRWEB) March 01, 2012
The NAPW Chicago Local Chapter met for a networking meeting that included appetizers and drinks at the Union Park Lounge in Chicago on February 15th.
Megan Wessels, Chapter President emphasized the upcoming event in March which will feature an opportunity to enhance each member's online image with a professional headshot by Rossi Dimitrova. The Chicago Local Chapter will also participate in its first charitable endeavor that will provide high school seniors with a prom dress.
The March event will focus on "Updating Your Professional Online Image Part II".
"A photographer will be attending for those who want to have professional head shots taken," said Megan. "This event will be held Saturday, March 24th at 11 am to 2pm, at Mercaditio."
The cost for members will be $45 and $55 for non-members. This includes a professional head shot, which normally ranges from $200-$400, food and drinks. The cost is $25 for both members and non-members without a head shot.
The Chapter also discussed venues for upcoming meetings. The events will be finalized closer to the actual dates.
There were 34 members in attendance including Megan Wessels, President of the Chicago Chapter. Megan kicked off the meeting by welcoming everyone, briefly speaking about the agenda and introducing the new Leadership Team and their roles and responsibilities. She also welcomed new ideas, topics, and venues for future meetings. Members can email Megan with ideas at msmeganwessels(at)gmail(dot)com.
Robin Schaltz, Vice President of Marketing and Public Relations, explained the importance of the meeting notes in order to continue to build the Chicago Chapter and also to help individuals gain recognition for their company and themselves via Google search and NAPW websites, including the National site. Speakers and topics will be highlighted in the notes.
Kim Walberg, Vice President of Events, spoke about the upcoming March event and all of the details.
Genetria Montgomery, Vice President of Charity, presented The Glass Slipper Project - the Chapter's first charitable effort, and explained in detail what the organization supports and goals it strives to reach.
Megan mentioned the volunteers needed for various jobs, including a personal shopper, seamstress and check in/check out, alongside many other roles. The dates to sign up are Saturday, April 14th , Saturday, April 21st and Saturday, April 28th. Members who are interested in signing up can email Genetria at gendonitravel(at)yahoo(dot)com. Include Charity Volunteer in the subject line. Members may also go to her NAPW profile at: http://www.napw.com/profile/10775762/Genetria-Montgomery// to contact her via the Message Center. Additional charities will be considered by the Chapter. Genetria is compiling all requests in a book for the Leadership team to review.
Megan also spoke for Rachelle Pack, Vice President of Mentorship and Chapter Growth, who was not in attendance. Rachelle will be working on ideas on how to provide more visibility to the Mentorship program, for both Mentors and Mentees of NAPW.
Cindy Burns, National Director of Local Chapters of NAPW, attended the meeting as a guest speaker. Cindy spoke about the power of the NAPW organization – over 350,000 Members, 152 Chapters, and growing. She also presented the features and benefits available for professional women to network with each other, gain additional skills, and to take advantage of special offers and perks from over 200 Fortune 500 companies. She walked the group through a tutorial that explains how to navigate the NAPW website in order to optimize the power of the network. She pointed out that members are welcome to attend any Chapter meeting that is taking place in any city while traveling.
Cindy gave a preview of the upcoming NAPW Networking Conference in New York City on May 18th, 2012 at the Sheraton New York Hotel. The event will be hosted by Star Jones with keynote speaker Sara Blakely, Founder and Owner of Spanx. Other speakers include Randi Zuckerberg, former head of Marketing at Facebook and Christie Hefner, former CEO of Playboy. The conference is free to members, but seating will be limited to 1,000. Cindy encouraged all members to take advantage of the opportunity to network and spend an empowering and unforgettable day. Members who went last year shared their experiences and encouraged everyone to attend.
Nancy Plummer, Image Consultant and Trainer at Fine Threads, Inc., and Kathryn B. Kemp, Author and Youth Counselor at Kat Consulting introduced themselves and their businesses to the Chapter.
The National Association of Professional Women (NAPW) is the largest and most recognized network of female professionals. NAPW provides a forum where women can interact, exchange ideas, educate, network, and empower. NAPW Local Chapters allow members to maximize their experience through meetings, networking opportunities, and professional events.
For additional information regarding the NAPW Chicago Local Chapter and/or NAPW please visit http://www.napw.com.
Follow NAPW on Facebook and Twitter.
###