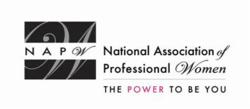 We want our Chapter members to portray an online professional image
Garden City, NY (PRWEB) March 30, 2012
The NAPW Chicago Local Chapter met for a professional networking meeting on Saturday, March 24th at Mercadito Restaurant. The topic was Updating Your Online Professional Image, Part II - Professional Headshots. This event was an opportunity for members and non-members to get a professional photo taken by Rossi Dimitrov to maximize the impact of their online professional profiles.
Members in attendance were Susanne Carlin, Michelle Mull, Robin Schaltz, Barbara Ruel, Ami Bumia, Deborah Uhlman, Martha Keller, Licia Johnson, Kathryn Kemp, Lisa Henson, Kim Walberg, Brenda High, Pam Vandenbussche, Luna Nino, Carrie Joiner, Robin Kim, Susan Suhar, Alexis Fincher, Audrey Gordon, Genetria Montgomery, Sarah Witzig, Margaret Pormanska, Denise Jeter, Rosalind Sartin, Dr. Marlene Brown, Alessandra Halliburton, and Christine Mulcahy.
Guests in attendance were Christine McMullen, Sara Thorne, and Brooke Taylor, MaShani Allen, Amy Lapine, and Chaunta Woods.
Megan Wessels, Chapter President, kicked off the meeting by welcoming everyone and briefly spoke about the Chapter. She introduced and thanked Rossi, MaShani, Amy, and Chaunta for helping make all the women who were photographed look their best. She also introduced the Leadership team and welcomed new ideas, topics, and venues for future meetings. Members were invited to e-mail Megan with ideas for upcoming meetings at msmeganwessels(at)gmail(dot)com.
Robin Schaltz, VP of Marketing, greeted each of the guests as they arrived and made sure they were ready for their photo.
Kim Walberg, VP of Events, spoke about the Chapter's upcoming events in April and May. She also served as the photographer's assistant for most of the morning.
Genetria Montgomery, VP of Charity, presented The Glass Slipper Project - the Chapter's first charitable endeavor. The Glass Slipper Project is a nonprofit organization that gives away free prom dresses and accessories to high school juniors and seniors in Chicago land and surrounding areas. The Glass Slipper Project collects new and almost-new formal dresses and accessories and provides them, free of charge, to students who are unable to purchase their own prom attire.
Volunteers are needed for various jobs before their May Chapter meeting: Personal Shopper (Help student pick out her dress), Seamstress (Minor alterations on dresses), Check in/Check out, and many other roles.
The following dates are available to sign up: Saturday, April 14th, 21st, and the 28th.
Members who are interested in signing can register online at http://www.glassslipperproject.org.
The next Chapter meetings will be held on April 14, and May 16th.
The National Association of Professional Women (NAPW) is the largest and most recognized network of female professionals. NAPW provides a forum where women can interact, exchange ideas, educate, network, and empower. NAPW Local Chapters allow members to maximize their experience through meetings, networking opportunities, and professional events.
For additional information regarding the NAPW Chicago Local Chapter and/or [NAPW please visit http://www.napw.com.
Follow NAPW on Facebook and Twitter.
###