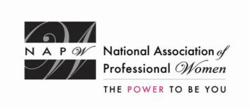 Everyone voiced a desire to support the other members' activities or place of business.
Garden City, NY (PRWEB) November 13, 2012
Members and guests of the NAPW Clarksville, TN Local Chapter got together on October 27th for a professional networking meeting at Nia Association Corporate Office located at 375 Dover Road. During the event, the group of women networked, brainstormed ideas for increasing membership, and discussed ways the Chapter could partner with the community.
"Each woman was reminded that this is their Chapter and all ideas are welcome," said Chapter President Cheryl Durham.
The attendees took some time to share information about themselves with the group. NAPW notepads and brochures were distributed to further familiarize members and guests with the components of NAPW. Members who verbalized not having a pin were issued one. Questions were asked about certificates that they had not received. Cheryl told the women that she would follow up on their questions. Tiffany Edinburgh graciously accepted the position of Clarksville, TN Social Chair Coordinator.
Members and guests then engaged in an open discussion, which was very noteworthy and productive. It began with an overview of the most recent attempts to encourage member involvement in the Clarksville, TN Local Chapter. Attendees also discussed the best times to meet and the manner in which they would take ownership in getting the word out about the Chapter and its monthly networking events.
"Everyone voiced a desire to support the other members' activities or place of business," said Cheryl.
The knowledge that it would bring a positive light to the Chapter and generate an interest from others as well as members who may/may not be active participants inspired a discussion about the many ways in which the Chapter could partner with the community through various initiatives.
"Each member accepted the responsibility for helping as much as possible with spreading the word, encouraging participation, and generating ideas to keep the fire going," said the Chapter President.
The group decided that at the next meeting a list of various activities would be considered to promote bonding and further dialogue will be fostered to ensure that they network and move toward inspiring, motivating, and encouraging participation with NAPW on a local and national level.
Individuals present at that meeting were Mrs. Tiffany Edinburgh, Mrs. Tenesa Davis, Mrs. Angela McGee and Mrs. Erica Johnson Lockett.
The next meeting date for the Clarksville, TN Local Chapter is November 29th at 5:00pm. The meeting will be held at Harbor Café located at 2131 Lowes Drive.
The National Association of Professional Women (NAPW) is the largest and most recognized network of female professionals. NAPW provides a forum where women can interact, exchange ideas, educate, network, and empower. NAPW Local Chapters allow members to maximize their experience through meetings, networking opportunities, and professional events.
For additional information regarding the NAPW Clarksville Local Chapter and/or NAPW, please visit http://www.napw.com.
Follow NAPW on Facebook and Twitter.
###