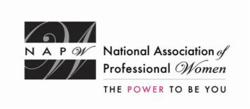 Instead of 'resolution', think of a new term: 'evolution'. This makes it an on-going process.
Garden City, NY (PRWEB) February 07, 2012
NAPW Honolulu Chapter met at the Pacific Center for Advanced Technology Training (PCATT) located on the Honolulu Community College main campus on January 20th, 2012 at 12:00pm to learn about how to commit to and keep resolutions with speaker Laura Lund of Your Authentic Story.
The Main Campus of Honolulu Community College, a short distance from the heart of downtown Honolulu, occupies over twenty acres on Dillingham Boulevard in the Kalihi-Palama area. The College also has facilities near Honolulu International Airport for the Aeronautics Maintenance and Commercial Aviation programs, automotive and heavy equipment shops on Kokea Street, and the Marine Education and Training Center at Sand Island. Honolulu Community College is a member of the American Association of Community Colleges and the Western Association of Schools and Colleges. Honolulu Community College has been continuously and fully accredited since 1970 by the Accrediting Commission for Community and Junior Colleges, Western Association of Schools and Colleges. NAPW Honolulu Chapter is very appreciative to PCATT for their generosity in allowing us the use of their conference room at no charge.
Leslie Lewis, President, kicked off the meeting by welcoming everyone. Attendees exchanged business cards, flyers, and samples.
Laura Lund, Your Authentic Story, presented about New Year's Resolutions. The discussion included why people make resolutions and don't keep them.
Individuals make resolutions out of habit, the feeling that it's time to change, for self- improvement, and for new opportunities. People don't keep them because they feel too hard, they weren't committed, change is hard, and because life circumstances change.
"To keep you resolutions," said Laura, "have a plan, have support, track your progress, feel successful, and see the return on your investment. Instead of 'resolution', think of a new term: 'evolution'. This makes it an on-going process."
Included in the packet was a personal master plan for each attendee.
After the presentation Leslie talked about NAPW and the goals to connect, learn, grow, and inspire.
The NAPW Honolulu chapter will not be able to have a checking account in accordance with the rules of NAPW. The chapter has a $100/month allowance for rental venues, office supplies and event materials, such as t-shirts. The Facebook group page was set up. The group is also considering the following charities: Dyslexia tutoring center and Dress for success.
Each member introduced themselves and talked about their company or business. Members present for the meeting included Dawn Omalza of Hawaii Pacific Health, 808-389-0477; Roseann Bronston of Archipelago Hawaii, 808-779-6471; Leianne Pedro of Pacific Business News; Laura Lund of Your Authentic Story, 951-544-4913; Cheryl Adachi, Mary Kay Cosmetics, 808-341-9185; Rebecca Schumacher, Susan Page Modeling, 808-955-2271; and Leslie Lewis of Prudential Locations, 808-295-6394. Guest attendee Leianne Pedro also introduced herself. A group picture was taken with members in attendance and guest.
The National Association of Professional Women (NAPW) is the largest and most recognized network of female professionals. NAPW provides a forum where women can interact, exchange ideas, educate, network, and empower. NAPW Local Chapters allow members to maximize their experience through meetings, networking opportunities, and professional events.
For additional information regarding the NAPW Sacramento Local Chapter and/or [NAPW please visit http://www.napw.com.
Follow NAPW on Facebook and Twitter.
# # #