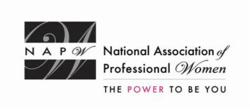 Michael offered a taste of international wine and some interesting stories.
Garden City, NY (PRWEB) August 07, 2012
NAPW Indianapolis Chapter met for a networking event and wine tasting on July 10, 2012 at the DIVSYS International Offices at 8110 Zionsville Road, Indianapolis, IN 46268.
"We had another enjoyable experience with our friend, Michael Klesmith, a wine consultant with International Wine Markets," said Lynn Moore, Indianapolis Chapter President. "Michael offered a taste of international wine and some interesting stories."
Michael shared eight wine selections and his tips on a perfect food accompaniment for one's palette. Michael also shared adventures that he and his wine club members experience as they travel Europe and partake in the wine experience. Michael is reachable at winemstrs(at)aol(dot)com or by calling 317-439-2768.
NAPW Members chipped in for a Corporate Sponsorship at $500 for the Dayspring Mini Golf Classic and Mikki Post sponsored a family team inviting her youth group participants. The tournament benefits the Dayspring Center Family Emergency Shelter.
"This event was both enjoyable and worthwhile and we look forward to being part of it again next year!" said Lynn.
The Center is both near and dear to members' hearts and has been featured in Anne Ryder's, Channel 13 news program. To learn more, please review their Choose to Hope video.
On August 2nd at 6:30pm, the Chapter will host Dana Samardzich who will address the topic "Selling Yourself Without Selling Out". The meeting will be held at Second Helpings inside the Eugene and Marilyn Glick Center, 1121 Southeastern Avenue, Indianapolis, IN 46202.
Members are encouraged to bring a pasta or rice donation for use in Second Helpings' efforts to "Eliminate Hunger, Empower People and Rescue Food" in Central Indiana.
In September, NAPW Indianapolis Chapter will conduct a Dress For Success Style Show. As a continuing partner of Dress for Success Indy, the goal is to become a major presence at the Stepping Out in Style Show on September 14, 2012 at the JW Marriott. Last year, members of NAPW Indy sponsored three tables (30 seats) for NAPW members to attend. NAPW attendees brought cash donations, had some fun, and earned rewards at the Diamond Dig and Silent Auction events. This year, members are asked to approach their companies and invite them to host a table at the event in addition to the NAPW Chapter tables. Commitments are due by the end of July but encouraged earlier. RSVPs and questions can be addressed to NAPW/DFS Liaison, Sally Esbaum at sjesbaum(at)desktopresources(dot)com. Sponsorship information was sent to meeting attendees. Dress for Success Stepping Out in Style Event information will be posted on their site in the near future.
In October, the Chapter will host a dinner and offer a discussion topic and presenters for their Dress For Success October Professional Women's Group. Lynn will work with Candice Brisson at DFS to develop a topic list and share that with NAPW members who would like to volunteer to serve, speak, or assist at the meeting. There will be a brief meeting with attending NAPW members that night. Members interested in presenting, serving, or attending, were advised to contact Lynn at mooreinnovative(at)att(dot)net.
Member Andrea Ciabanu shared information regarding a much needed service for women with automotive repair needs. She knows the owners of a traveling car repair shop that is willing to donate time to fix up cars for people in need.
"This might be a good match for what we are trying to do in conjunction with assisting families and women in their transition to becoming professionals," said Andrea. "The company travels and they are willing to come where we need them."
NAPW Indy chapter members can assist by finding ways to raise money for parts or donations of parts. The goal is to provide a "complete package" for these women to become professionals!
NAPW Indy Chapter is growing and now has nearly 100 members on the Chapter Roster on napw.com. There are over 200 members in Central Indiana and the Indy Chapter would like to meet every woman at a meeting this year!
Upcoming meetings include: August 2 - Selling Yourself Without Selling Out, Dana Samardzich at Second Helpings; September 14 - DFS Stepping Out in Style Event at the JW Marriott; October 2 - Professional Women's Group Dinner and Presentation at Dress for Success; November 1 - Soup's On Fundraiser; and December 5 - Reclaim Your Time and Reconnect with Yourself, Dana Samardzich.
The Chapter extended many thanks for Carol Bentley and Tammie Fish for hosting the July meeting and wine tasting. Attendees at the meeting included Michelle Link, Jennifer McNett, Isabel Hundt, Tammie Fish, Carol Bentley, Shannon Hitchcock, Bridget McDaniel, Andrea Ciobanu, Mikki Post, Nikole Harouna (Smith), Lynn Moore, and guests Mollyanne Lieizia and Tonya Kinchelow.
The National Association of Professional Women (NAPW) is the largest and most recognized network of female professionals. NAPW provides a forum where women can interact, exchange ideas, educate, network, and empower. NAPW Local Chapters allow members to maximize their experience through meetings, networking opportunities, and professional events.
For additional information regarding the NAPW Indianapolis Local Chapter and/or NAPW, please visit http://www.napw.com.
Follow NAPW on Facebook and Twitter.
# # #