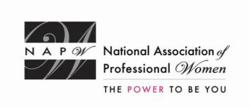 Updating your trust by including new properties, beneficiaries, spouses, children, and charities will help ensure that your Trust is up-to-date and secured
Garden City, NY (PRWEB) May 16, 2012
The NAPW Los Angeles Local Chapter gathered on April 18th for a professional breakfast networking meeting at Factor's Deli. The Chapter discussed when to create and update a trust with an attorney or financial advisor with guest speaker Cat Lambertini of Morgan Stanley.
Ruth Garcia-Corrales, Los Angeles Local Chapter President, welcomed all new and returning members in attendance. The individual presentations of new and existing members showed a strong number of business women and professionals who were willing to share their expertise and network.
Next, Ruth introduced guest speaker Cat Lambertini who discussed how to create a trust account with an accountant, attorney, and financial advisor.
Cat is a CRPS, Vice President, Financial Advisor, and Corporate Client Group Director at Morgan Stanley Smith Barney in Beverly Hills. She explained that the trust is an execution vehicle for the Will. She told the group that in the past people were able to write a letter explaining their wishes and mail it to themselves and keep it at home.
"Today, this is not the most secure way of leaving a Will, because it could be challenged in court by anyone," said Cat. "The best time to collect all assets in a Trust is whenever there is a change in the family, such as a wedding, death, or birth of a child."
In many cases the Will becomes necessary for members of the family once one of them passes away, or if couples divorce or remarry.
The state of California rules that community property that has been established one year after a spouse passes and who does not have a Trust account states that all the assets under his/her name will go into a probate and everything will be frozen until the court reviews it. Cat relayed what she recommends to do in this situation to the group.
"Updating your trust by including new properties, as well as updating beneficiaries, spouses, children, and charities will help ensure that your Trust is up-to-date and secured," said Cat.
A Will and Trust may cost an individual around $2,500 and a couple hundred of dollars to have it update. There are several kinds of Wills and Trusts and depending on the complexity of it, an attorney will not only help in putting it together, but they will also be able to create a Power of Attorney for health reasons.
Cat recommended to hire outside companies to help advocate for your interests. She then discussed the different kind of Wills and trust that are available. A Living Trust allows one to make changes to it and add more properties or assets and applies to a living individual. If the family owns a property that is a historical landmark and one wants to keep it in the family, they would then have this requested in the Trust and would also be seen as an irrevocable Will.
Ruth thanked Cat for speaking and then passed out a copy of the 2012 calendar with the dates of the meetings for the rest of the year. She suggested topics that should be discussed for the next meeting. Both Ruth and the group approved May's meeting topic.
Olivia Lam volunteered to be the Chapter's Community Manager for their social media sites and will help manage and up-date the Chapter's Facebook.
The Chapter went over the need of a welcome committee. Teri Hutchison and Ruth Klein volunteered to be part of this committee.
Ruth relayed information pertaining to the next meeting, which is to be held on Wednesday, May 16th, at 6:00om at Factors Deli, 9420 West Pico Boulevard, Los Angeles, CA 90035. She told the group that valet parking is available for $4. May's meeting topic is "Working Smarter Not Harder".
Members in attendance for April's meeting:
Ruth Garcia , Local Chapter President, Advertising and Marketing Manager for La Curacao and former Costa Rica Council General. Her email is ruthg@lacuracao.com.
Lorri Herman, Arbonne International. Her email is lorriherman(at)me(dot)com.
Concetta Halstead is the Owner of Lord Creative – Power by Design. Her email is info(at)lordcreative(dot)com.
Ruth Klein, Brand Marketing Specialist. Her email is RKlein(at)Ruthklein(dot)com
Daphne Vandegri, Owner of Daphne Chocolates. Her email is daphne(at)daphnechocolatier(dot)com
Dr. Mary Fallie, Forensic Psychologist. Her email is Mmf1st590(at)cs(dot)com.
Cat Lambertini, Vice President of Morgan Stanley Smith Barney. Her work website is morganstanley.com.
Corkie Van Zak, Travel Arrangements. Her email is corkievz(at)protravelinc(dot)com.
Dr. Esther Hess, Developmental Psychologist and Executive Director for the Center for the Developing Mind. The center specializes in Autism, Asperger's disorder and selective autism. Her work website is centerforthedevelopingmind.com.
Lerena Barbe, Special Projects Liaison for Million Trees LA. Her email is lerenabarbe(at)gmail(dot)com.
Olivia Lam, Olam Design. Her email is olivia(at)olamdesign(dot)com.
Daphne Germaine, CEO of Earthquake Survival Kits. Her email is info(at)safetyfirstsurvivalkits(dot)com.
Sandy Tepper, Digital Photography. Her email is smtepper(at)charter(dot)net.
Teri Hutchison, PRP and AIF Managing Director. Her email is teri.hutchison(at)pensionmark(dot)com.
The National Association of Professional Women (NAPW) is the largest and most recognized network of female professionals. NAPW provides a forum where women can interact, exchange ideas, educate, network, and empower. NAPW Local Chapters allow members to maximize their experience through meetings, networking opportunities, and professional events.
For additional information regarding the NAPW Los Angeles Local Chapter and/or [NAPW please visit http://www.napw.com.