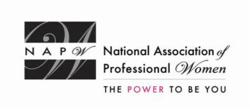 Managing assets for any family is a topic that cannot wait. Everyone has to work on a will because if anything happens to anyone in the family...
Garden City, NY (PRWEB) August 03, 2012
On June 13th the ladies of the NAPW Los Angeles Local Chapter gathered for a professional networking breakfast meeting. The Chapter discussed ways in which one can protect their assets with guest speaker Cat Lambertini.
Los Angeles's Chapter President, Ruth Garcia-Corrales, welcomed all current and new members to the Los Angeles Local Chapter. The individual presentations of new and existing members showed a strong presence of business women and professionals in many different areas who were willing to share their expertise.
Ruth introduced guest speaker Cat Lambertini who is the First Vice President and Wealth Management Financial Advisor for Merrill Lynch Wealth Management in Beverly Hills.
Cat elaborated on the importance of managing assets and the necessity of creating a will to secure one's future.
"Managing assets for any family is a topic that cannot wait. Everyone has to work on a will because if anything happens to anyone in the family, they may be protected from having to go through a probate," said Cat.
She talked about what a probate is, which the first legal step is in a legal process of administrating the estate of a deceased person's property. Each state has its own regulations on this topic. There are several elements that have to be considered such as properties, taxable accounts, minor children, contingencies to a trust, and designating who will take care of minor children, as well as, who and what (i.e., a pet or a designated non-profit) will be receiving the special needs in the trust. If you decide to make a trust or a will, you will want to make one when faced with the decision of who will be taking care of a minor after a parent's death.
"If a family had properties in different states, which regulation would prevail? The regulation of the state where the trust is registered will prevail," said Cat.
This is also when a lawyer should be getting involved, where you will talk to them about what you want.
Cat gave a book to everyone at the meeting, which consisted of information on her presentation. The ladies enjoyed her presentation so much that they suggested that she should write a book with examples of all her years of experience.
Ruth handed out a copy of the "Transitions, Take Control of Your Future, 2012 Networking Conference, New York City". She informed the members that the Chapter's meeting calendar needs to be printed again and that topics for meetings are open. The suggested date and topic for July was approved.
The next meeting is to be held on July 18th and the meeting's topic will be "Summer Ideas and Tips to Have Fun and Be Productive". Ruth asked the ladies for guest speaker recommendations for this topic and asked that everyone should bring their own suggestions.
Everyone was reminded to join NAPW Local Chapter Facebook, which was created by Olivia Lam, our Community Manager for our Social Media. facebook.com/home.php#!/pages/NAPW-Los-Angeles-Chapter/349147305134146
The next evening meeting is to be held on Wednesday, July 18th at 6:00-8:00pm at Factors Deli, 9420 West Pico Boulevard, Los Angeles, CA 90035. Valet parking is available for $4.
Everyone was invited to attend NAPW Los Angeles Local Chapter Social Networking Event on Thursday, July 26th at 6:00PM, in addition to their monthly meetings. Everyone has to bring a friend and they will be raffling a free membership among the guests. The location for this event will be held at Modern Cuisine & Tapas Lounge, 10717 Riverside Dr. Toluca Lake, Ca 91602, the host will be Patty Gamba.
Members who attended June's meeting:
Ruth Garcia-Corrales , Advertising & Marketing Manager for La Curacao, and former Costa Rican Council General for United States West Coast. Ruth is the current NAPW Los Angeles Chapter President and is writing an Inspirational Business Memoir called What it takes, from $20 to $200 Million. ruthg(at)lacuracao(dot)com
Daphne Vandegri is the Owner of Daphne Chocolates, she prepares chocolates for weddings, birthday parties and office meetings. Daphne brought some samples to the meeting and everyone just fell in love with everything. daphne(at)daphnechocolatier(dot)com
Dr. Mary Fallie is a Forensic Psychologist. She announced that her fundraiser for the United Neighborhood Development Co. Event is to be held on June 23th at 5:00-7:00pm at 4305 Degnan Blvd., Los Angeles, Ca 90008.Dr. Mary Fallie invites everyone to support them. Anyone can attend, if they would like to, please contact her at Mmf1st590@cs.com.
Cat Lambertini is the First Vice President and Wealth Management Financial Advisor for Merrill Lynch Wealth Management in Beverly Hills. She talked about her new job and her promotion.
Lerena Barbe is a Special Projects Liaison for Million Trees LA. She talked about all her projects that she has done with Major Villaraigosa. lerenabarbe(at)gmail(dot)com.
Anna Swett is an Activist of HM Consumer. She talked about her 20 years of experience as a social worker. She will need to add some classes to get a degree. You can ask her how she is doing it by emailing her to at gmenanna(at)att(dot)net.
Lisa-Catherine Cohen is an Author, Song Writer, and Editor. She talked about her guided autobiography workshops and how she has gone to different organizations to guide people on how to tell their stories. LCC(at)lisa-catherine(dot)com.
Alisa Edelson is an Attorney and a new NAPW member. Alisa shared her information and events she participates in as a volunteer. Aedelson(at)clarktrev(dot)com.
The National Association of Professional Women (NAPW) is the largest and most recognized network of female professionals. NAPW provides a forum where women can interact, exchange ideas, educate, network, and empower. NAPW Local Chapters allow members to maximize their experience through meetings, networking opportunities, and professional events.
For additional information regarding the NAPW Los Angeles Local Chapter and/or NAPW, please visit http://www.napw.com.