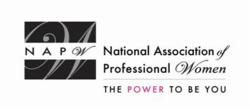 I find joy in working on my Fig trees during the summer by harvesting the fruits and creating my own recipes, cakes, and candies
Garden City, NY (PRWEB) August 21, 2012
The NAPW Los Angeles Local Chapter gathered on June 13th for a professional breakfast networking meeting in Beverly Hills, CA. The ladies discussed ways to be productive while having fun in the summer.
Ruth Garcia-Corrales, Los Angeles Local Chapter President, greeted all the current and new members to the meeting. Ladies of the Chapter all shared insightful ways to have fun during the summer months while staying productive. They each took a piece of each other's advice to use in their own lives.
Daisy Marks shared that Huntington Gardens offers summer chamber music concerts featuring French composers, and has grounds to hold a lovely picnic before the concert. The best place to see Los Angelinos is at the Hollywood Bowl and the picnics that people have before the show are a lot of fun and a great way to network and meet new people. She lives on the old MGM lot in Culver City, with a lake, beautiful plantings, and century old trees. She invited the women to come any time to see the grounds and use the swimming facilities.
Lisa Catherine Cohen stated that there are a lot of free concerts all over Southern California. For Westsiders, the Annual Fave is the Thursday night Santa Monica Pier concerts. Everyone likes to get there early to stake out a picnic blanket and folding chairs. Join GOLDSTAR and get onto their database where everyone can get huge reductions on tickets to major shows at the Ahmanson, as well as smaller theaters.
"The Ballona Creek Music Festival is so much fun, with activities and playgrounds for the kids—this is at the Overland Park—with lots of kiosks selling everything from Japanese umbrellas to organic soy burgers. It's always a lot of fun," said Lisa.
She also likes to write and feels that she gets more writing done in warmer weather than she would during the colder weather.
Ruth Klein invited everyone for an August 30th NAPW Social Event at the Santa Monica Pier Concert. They will be meeting at 5:30PM at her home. Her address will be provided at their next breakfast meeting which is to be held on August 15. She also recommended that everyone should take advantage of walking to the peer for a Jazz Concert.
Lorri Herman said that one of the best things to do in Los Angeles is to go to the Hollywood Bowl. There is music of everybody's listening pleasure, the beauty of the surroundings, and the camaraderie of the community is like no other place in the city. She said this is something that everyone should experience.
Ruth Garcia-Corrales said, "I find joy in working on my Fig trees during the summer by harvesting the fruits and creating my own recipes, cakes, and candies". Everyone wants her to bring samples to the next meeting.
Erica Bristol noted that networking and going out with friends is a great way to stay productive. She mentioned that a lovely way to have fun and be productive is to spend an afternoon with colleagues at the Scarlet Tea Room located on 18 West Green Street in Pasadena, and to swap business tops.
Every member received a copy of the 2012-2013 calendar ideas, with the dates of meetings, so members can plan ahead.
To learn more about what is going on with the NAPW Los Angeles Local Chapter everyone should check out their Facebook, that Olivia Lam, NAPW Los Angeles Local Chapter Community Manager.
Their next Social Networking Event is to be held on July 26th and will be at D'Cache near Universal Studios, where a free membership will be raffled off among member's friends.
The Chapter's next morning meeting is to be scheduled for Wednesday, August 15th at 8:00-10:00am at Factors Deli, 9420 West Pico Boulevard, Los Angeles, CA 90035. The topic for this session will be "Time and De-Stress Tips on How to Balance Work and Family".
Members in attendance at the July meeting:
Ruth Garcia , NAPW Los Angeles Local Chapter President, and Advertising & Marketing Manager for La Curacao, and former Costa Rica Consul General(dot) ruthg(at)lacuracao(dot)com.
Lorri Herman, Arbonne International. "Everyday you wash your hair, body, use cosmetics, take vitamins, brush your teeth, along with many more daily routines. "think of how many companies you are supporting," said Lorri. She shared with the ladies ways to get a discounts on their own pure, safe, and beneficial products. lorriherman(at)me(dot)com.
Ruth Klein, Brand Strategist / Marketing Specialist and Publicity. RKlein(at)Ruthklein(dot)com.
Daphne Vandegri, Owner of Daphne Chocolates, daphne(at)daphnechocolatier(dot)com.
Dr. Mary Fallie, Forensic Psychologist. Mmf1st590(at)cs(dot)com.
Karen Goodman, Entertainment Marketing. kgoodleo(at)aol(dot)com.
Anna Swett, Activist of HM Consumer, gmenanna(at)att(dot)net.
Lisa-Catherine Cohen, Author, Song writer and Editor. LCC(at)lisa-catherine(dot)com.
Daisy Marks, Executive Secretary for the Westside Regional Center, Quilting Artist. daisy(at)westsiderc(dot)org.
Kristan Rauso, Director of Sales and Business Development kristan(dot)rauso(at)compvue(dot)com.
Precious S. Hilton, Hilton Entertainment Group info(at)HiltonEntertainmentGroup(dot)com.
Sarah A. Nargiso Lac, License Acupuncturist . sarah(at)sarahnargisolac(dot)com.
Ruby Tuazon, L Global talent Management Specialist. rubytuazon62(at)gmail(dot)com.
Dianne Dimascio, Attorney. ddimascio(at)dimascioberardo(dot)com.
Karen Woolsey, Food & Nutrition Director. Karen(at)woolseycreative(dot)com.
Kristina Williams, Financial Consultant .HalfIslandCover(at)yahoo(dot)com.
Alana Roshay, Real State. alanarosay(at)gmail(dot)com.
Mashani Allen, Motivational Speaker. mashani_allen(at)hotmail(dot)com.
Masha Balovienkov, Personal Trainer and Dancer. bodyartspt(at)yahoo(dot)com.
Erica Bristol, Esq., Mediator Attorney. ericab(at)ebmediate(dot)com.
Carol Johnson, singer and songwriter. carol(at)musicofcaroljohnson(dot)com.
The National Association of Professional Women (NAPW) is the largest and most recognized network of female professionals. NAPW provides a forum where women can interact, exchange ideas, educate, network, and empower. NAPW Local Chapters allow members to maximize their experience through meetings, networking opportunities, and professional events.
For additional information regarding the NAPW Los Angeles Local Chapter and/or NAPW please visit http://www.napw.com.
Follow NAPW on Facebook and Twitter.
###