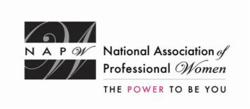 We enjoy entertainment
Garden City, NY (PRWEB) March 30, 2012
The NAPW Mesa Local Chapter met for a professional networking meeting on March 28th at RTO Sullivan's located at 6646 Superstition Springs, Mesa, AZ 85206. The meeting began at 7pm and the group spent thirty to forty-five minutes networking. Members were encouraged to wear green in celebration of Irish-American Heritage Month, and to bring their business cards to share with the group.
Members in attendance included Jennifer Butler-Williams, Chapter President, Deena Sample, and Patti Oskvarek. Guests in attendance were Mickey Tait and Riada Stevenson.
The theme of this month's event was a celebration of Irish-American Heritage Month. Approximately 11.9% of the total population of American citizens can trace their ancestry to Ireland. A total of 36,278,332 Americans —reported Irish ancestry in the 2008 American Community Survey conducted by the U.S. Census Bureau, and roughly another 3.5 million, (or about another 1.2% of Americans,) identified more specifically with Scotch-Irish ancestry.
The guest speaker was Riada Stevenson. Riada has dual citizenship in Ireland and America, and was born in Belfast, Ireland. Her father is of Irish decent and her mother is American. She was granted dual citizenship because she was born in Ireland and because of her mother and father's diverse backgrounds.
She talked about her interesting childhood growing up in Ireland during the time of the religious wars between the Protestants and the Catholics. Then, the culture shock she experienced when her family moved to Arizona. Riada further explained the differences in the cultures and school systems. She explained that in Ireland, to this day, it is preferred that you attend a school affiliated with the religious faith that you practice. She brought enthusiasm and much knowledge about her Irish culture along with smiles to chapter members' faces.
It was an interesting night at RTO's, the group met unknowingly on Quiz Night called "Mojo trivia." The NAPW Mesa Local Chapter team table won a free appetizer for answering a question correctly that everyone else at the restaurant answered wrong. The question was "What is a bone called that breaks through the skin? Answer: Green Stick." Special thanks to Deena's medical training for her specific knowledge! Everyone enjoyed the meeting which concluded with an official Irish meal.
The next meeting will be held during the last week of April. The meeting will be about Women's History and Entrepreneurship. Check the Mesa Chapter page for further details as the date gets closer.
The National Association of Professional Women (NAPW) is the largest and most recognized network of female professionals. NAPW provides a forum where women can interact, exchange ideas, educate, network, and empower. NAPW Local Chapters allow members to maximize their experience through meetings, networking opportunities, and professional events.
For additional information regarding the NAPW Mesa Local Chapter and/or NAPW please visit http://www.napw.com.