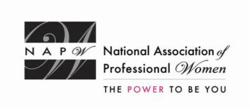 Tom May is a Principal Cellist with the Naples Philharmonic and he came to share his life as a professional musician with us today.
Garden City, NY (PRWEB) December 20, 2012
Members and guests of the NAPW Naples, FL Local Chapter met for a professional networking luncheon at Agave Restaurant on November 8th. The afternoon's guest speaker, Tom May, Principal Cellist of Naples Philharmonic, regaled the group of professional women with stories and anecdotes of his life as a musician and treated them to a brief but brilliant performance.
Dr. Bonnie Rae, NAPW Naples Local Chapter President, kicked off the meeting with a warm welcome to everyone. She then enthusiastically introduced the guest speaker.
"Tom May is a Principal Cellist with the Naples Philharmonic and he came to share his life as a professional musician with us today," she said.
Tom brought his cello and played snippets of well-known cellist solos. He demonstrated such masterpieces as Bach in G Major and shared Camille Saint-Saëns' "The Swan" and "Allegro Appassionato." Tom told the audience that his music career started in 3rd grade in Chicago and he mentored through Alice Baker who was an advanced string player in the 1960's. This prepared him to play for the Chicago Youth Group in high school, which also led him to go to Europe for another opportunity.
In 1981, Tom went to college in Rock Island, Illinois. There, he majored in music and went to graduate school, where he focused on his craft as a musician. Tom joined the union and traveled extensively while being mentored by some of the most famous cello teachers. He has had the honor of playing with Johnny Matthews, Natalie Cole, Kansas, and Pia Zadora.
In the 1990's, Tom decided that the Naples Philharmonic was where he wanted to call home. Tim Russell hired him full time after a few auditions and Tom dedicated himself for 22 years without the union.
"The stories that Tom shared were personal, inspiring, and educational. He even showed us how the cello worked," said the Chapter President. "He described how it was basically a wooden box with strings vibrating, built with a sound post to feel the vibration."
There was time for a Q and A session, and Tom answered attendees' questions regarding pay freezes, rehearsals, and educational shows/field trips for local students in the 7th and 8th grades. Other questions surfaced regarding whether Tom's children are involved in music. He told the crowd that his daughter plays the violin, his son plays the piano, and he said, his mom was a singer. Tom May mentioned that locals can obtain 'rush' tickets for $15 for shows at 5:30pm rather than paying $75 or more for tickets.
"It was a pleasure having Tom share life as a musician with the NAPW Naples Chapter, especially since he is such an integral part of the Naples Philharmonic," said the President. "It was a unique presentation and a wonderful way to encourage more locals to attend these culturally enriching events. It was such a privilege to hear a sample of his work during lunch at Agave restaurant."
After Tom May left, the NAPW Naples Chapter spent time introducing each other. The Chapter's newest member, Dora Ortiz, won the raffle, which was a high-quality sunscreen and skin moisturizer from NAPW Naples Chapter Membership/ Director Ambassador, Marie Jackson. Marie, whose office generously donated the raffle prize, works with Dr. Hasen at Aesthetic Plastic Surgery of Naples.
The Chapter President made an announcement regarding the Christmas/Holiday Party to be held at one of Naples best kept secret places, "The Bay House." She told the group that NAPW Naples Local Chapter had reserved a private room that will allow members and nonmembers to bring their significant others to the party.
"There will be no formal presentation as the purpose of the meeting is to serve as a celebration of the season and the close of the year!" she said.
A quick discussion among the group surfaced regarding the charity that the NAPW Naples Chapter would like to raise money for and support. NAPW Naples Chapter Vice President Margaret Jacobs has been coordinating with one of the directors at the Naples Abused Women & Children Shelter to see how the local chapter can assist this organization. Chapter Treasurer May-Wong Chou brought up a savvy idea for how the group could raise money for this organization by charging members a nominal fee to advertise their products or services in the Chapter Newsletter.
"May-Wong suggested using advertising money from the monthly Newsletter as a way to promote member's small businesses and also to contribute to this charity," said Bonnie. "If any member would like to advertise in the Newsletter, please contact a member of the NAPW Naples Chapter Board."
The National Association of Professional Women (NAPW) is the largest and most recognized network of female professionals. NAPW provides a forum where women can interact, exchange ideas, educate, network, and empower. NAPW Local Chapters allow members to maximize their experience through meetings, networking opportunities, and professional events.
For additional information regarding the NAPW Naples, FL Local Chapter and/or NAPW, please visit http://www.napw.com.