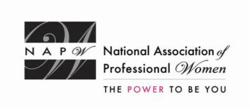 Everyone wanted to know what was going on in this field and industry," said Margaret. "Since a majority of local women business owners have customers and clients who are tourists.
Garden City, NY (PRWEB) March 03, 2012
Members of the The NAPW Naples Chapter assembled for a professional networking meeting and presentation by guest speaker and General Manager Rick Medwedeff of Collier County Lodging and Tourism Alliance on February 9th at the Naples Tomato Restaurant.
The Board and Chapter President, Margaret Jacobs, started the meeting at 6:30pm with a warm 'thank you' to the Naples Tomato Manager, Rick Clochner, for accommodating a generous size meeting room to hold presentations with the scheduled guest speaker for the evening in a comfortable setting. She also thanked all members and guests in attendance who were then asked to fill out name tags.
Rick provided the group with an amazing menu for the night that included a three course dinner of a choice of soup or salad, an entrée, and a dessert. The menu had five styles of pasta choices, including one 3oz. Lobster with pink sauce. And two dishes for those with food allergies: a tilapia fish dinner, and a gluten-free pasta dish. The dessert was a flourless chocolate torte with raspberry. Bread, tea, and coffee were included with meal.
Margaret also announced an opening spot for a Treasurer within the Naples Chapter and encouraged members with the great opportunities that come with the position.
After all members and guests were asked to stand up and talk a little bit about themselves,
Kena Yokes, Vice President of the Chapter, explained what NAPW and the Naples Local Chapter are about and announced that members need to be current with dues at the National Level, and that there are no local dues or fees for members.
She went into much depth about the new monthly drawings, and or raffles, and how the Chapter will start supporting a local charity for a cancer fundraiser called "Celebration of Life". Kena hopes that this will bring fun and excitement to the Naples Chapter.
Margaret announced the upcoming NAPW National Conference in NY, in May with Star Jones, who is the host of the event. She told the group if anyone is interested in attending this annual conference to see Margaret after the meeting with attempts of putting a group together.
Next on the agenda, Maurica Hurley who is the Chapter's Event Coordinator, introduced the guest speaker for the evening Rick Medwedeff, General Manager and Tourist Development Council Member of the Collier County Lodging and Tourism Alliance.
Rick Medwedeff spoke on the major economic drivers for Collier County's tourism. The presentation was focused on what is needed for the county's growth and development, and how future progress can be made to further ensure the county's economic status to continue its growth. Rick gave an informative presentation and intrigued members and guests to want to learn more.
"Everyone wanted to know what was going on in this field and industry," said Margaret. "Since a majority of local women business owners have customers and clients who are tourists."
"Naples hospitality industry calls them Snow Birds," Rick said of the type of tourist that comes in and out of this town. "They are the bread and butter of the local businesses during the winter season of approximately 4-5 months." Rick closed with a question and answer session. The group had formulated many questions for Rick and all were very involved during the session.
Margaret announced the guest speakers for the upcoming meetings. Camden Smith and Mauric Hurley of DreamFly Marketing will present on March 8th at 11:30am. Dani Taverna, Duality Artistry, and Bernadette Lapagila of Dignity will speak for the meeting on April 12th, which will begin at 6:30pm. Kelli Mainous, Botanical Garden, will speak on May 10th.
Margaret thanked everyone for coming. The meeting and meal ended around 8:00pm.
The National Association of Professional Women (NAPW) is the largest and most recognized network of female professionals. NAPW provides a forum where women can interact, exchange ideas, educate, network, and empower. NAPW Local Chapters allow members to maximize their experience through meetings, networking opportunities, and professional events.
For additional information regarding the NAPW Naples Local Chapter and/or [NAPW please visit http://www.napw.com.
Follow NAPW on Facebook and Twitter.
###