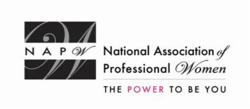 Garden City, NY (PRWEB) March 30, 2012
The Nassau County Local Chapter President, Rosemary Serra, invited her Chapter members to participate in an initiative to raise money for the Leukemia & Lymphoma Society at their networking meeting this February. The group met at Café Tuscano, in Massapequa, NY. Members in attendance included Louise Deeley, Carol Hanratty, Nancy Davidson, Jen Makaw, Suffolk County Chapter President, Yvette Diaz, Jean Darin, Robin London, Ada Wasserman, and Laura Gran. The Chapter had guests who came to see what the Chapter Meetings are all about. A few plan to join NAPW in the very near future. Guests in attendance included Tanya Lee, Debra DeRupo, Amanda Gorvidi, Jacqueline Diaz, Bridget Prinea, Kareen Moran, and Yesenia Vasquez.
The meeting began with networking and then the reading of the agenda. The Chapter President greeted everyone and thanked those that attended the December meeting for the gifts they donated to the children of the Nassau University Medical Center. Rosemary introduced her fundraising campaign which will start on March 8th and end May 16th. She was asked to run for Woman of the Year by the Leukemia & Lymphoma Society to raise money to cure leukemia, lymphoma, Hodgkin's disease and myeloma, and improve the quality of life of patients and their families.
"I am proud and humbled to have been nominated as Woman of the Year for The Leukemia & Lymphoma Society (LLS)," said Rosemary. "The Girl and Boy of the Year are two awesome children who inspire me to go on. They have both bravely fought and survived cancer with the help of LLS. I am amazed at the strides LLS has made in the patient survival rates, which have quadrupled since 1949."
This is a fundraising effort that recognizes the candidate with the highest number of "votes" (every dollar raised = one vote). This race ends with the Grand Finale Gala on May 16th. All of the money raised helps LLS's mission to cure leukemia, lymphoma, Hodgkin's disease and myeloma, and improve the quality of life of patients and their families.
"Being 'Woman of the Year' isn't why you do it," said Rosemary. "It's for the heart. You meet people diagnosed, small children, and it breaks your heart. Then you meet people living happily, and in remission. You cry from both sides, both from sadness and joy."
Rosemary asked other NAPW Chapter Presidents to announce the initiative at their respective meetings. Rosemary is anticipating a large response to her charitable endeavor.
Also on the agenda was a reminder of the National Networking Conference on May 18th in New York City. "Since we had such a wonderful time last year and walked away with so much encouragement and inspiration," said Rosemary, "we are anxiously waiting for this year's event."
Members were reminded to like the Chapter on Facebook and were encouraged to use the NAPW website to take advantage of all it has to offer.
Craig Yaris returned as a guest speaker. He offered a wealth of information regarding social media and using it for the benefit of promoting business. He demonstrated many techniques through the use of his projector. "Thank you Craig! We have gained so much through your generous time and efforts," said Rosemary.
The National Association of Professional Women (NAPW) is the largest and most recognized network of female professionals. NAPW provides a forum where women can interact, exchange ideas, educate, network, and empower. NAPW Local Chapters allow members to maximize their experience through meetings, networking opportunities, and professional events.
For additional information regarding the NAPW Nassau County Local Chapter and/or [NAPW please visit http://www.napw.com.
Follow NAPW on Facebook and Twitter.
###